By Charlie Crespo
Photography by Felipe Cuevas
Mozzarella used to keep Bruno Ponce awake at night.
More times than not in the late aughts, Ponce would stay up studying and scrutinizing, stretching and shaping. Most nights, he would finish his shift at Sardinia Enoteca Ristorante in Miami Beach and head home to moonlight as a fromager.
"Sometimes I didn't sleep," Ponce says. "After working at the restaurant, I'd come home at 1 a.m. to start making mozzarella for the next day so I could make my deliveries."
Back then, he was only making enough cheese for a few clients. While his business has grown significantly since those early days, he could never have predicted he'd be making some of South Florida's most in-demand, traditional Italian cheeses.
Ponce, a native of Argentina, has been in the food service industry for as long as he can remember. When he was young, his parents owned a breakfast spot on Buenos Aires' iconic 9 de Julio Avenue. Although at age 5 he was too young to wait tables, Ponce used the restaurant like a playground—romping in the walk-in refrigerators and hanging with the staff.
He eventually moved to Uruguay and entered the restaurant business professionally by working at a pizza parlor and bakery before making his way to Florida and Sardinia Enoteca Ristorante. When the owner decided to open Casale Pizzeria Mozzarella Bar next door, he not only asked Ponce to be the restaurant's chef but also hired a man from Italy—Mimmo Marchitelli—to make fresh mozzarella.
Ponce quickly became captivated by watching his colleague's work and, although he never got the chance to fully study cheese making under Marchitelli before the cheese connoisseur left for New York, the Argentine chef remained undeterred.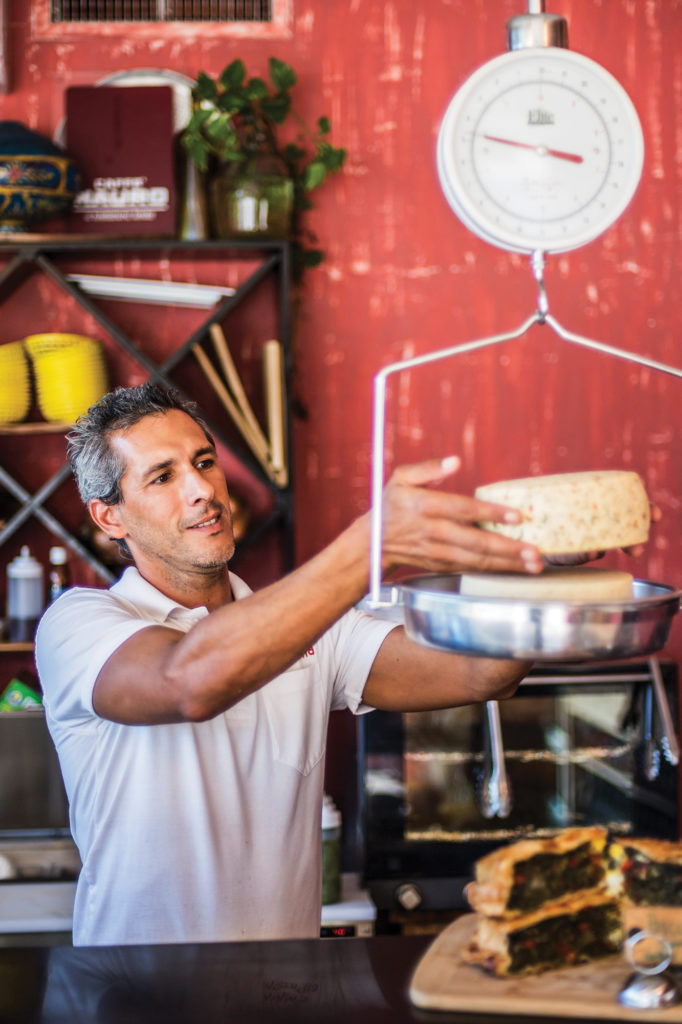 "I knew the ingredients the restaurant had to buy for Mimmo to make mozzarella," Ponce says. "So, I called Mimmo and asked if he could explain it to me because I wanted to start making it at home."
Essentially, Ponce designed his own fresh mozzarella making course, combining Marchitelli's guidance with instructional YouTube videos. After he made the mozzarella, he would send pictures of the cheese to his mentor or discuss the final product over the telephone. From this scant information, Marchitelli, a master of his craft, could identify flaws in the cheese and offer advice on correcting them without ever tasting his student's work.
Although Ponce managed to produce enough cheese from his home for a short time, he realized he needed a bigger and more professional space when restaurants began requesting larger orders and restaurateurs began asking to see the facility where the cheese was made. In response, Ponce opened Mimmo's Mozzarella Italian Market and Cafe, named in honor of his mentor, in the late 2000s.
"It's about respect," he says. "I could have named the market Bruno's Mozzarella, but Mimmo taught me everything about burrata and fresh mozzarella."
The business later moved to its current location in North Miami, complete with a storefront that stocks imported Italian ingredients and offers diners quick bites such as paninis and pizzas.
The expanded space served as more than just a location where customers could purchase cheese; it allowed Ponce to experiment with making more than fresh mozzarella and burrata.
Since 2011, he has made about 20 types of cheese, including Minas, caciocavallo, ricotta and treccione. Ask Ponce to identify his most unique creation, however, and he points to the white Gorgonzola. To develop it, he made his own proprietary bacteria by aging fresh mozzarella. That alone would have been enough to ensure a unique flavor profile, but Ponce added another twist. Normally, Gorgonzola starts with milk. However, Ponce starts his with fresh mozzarella curd, incorporates his own bacteria and ages the cheese for eight months.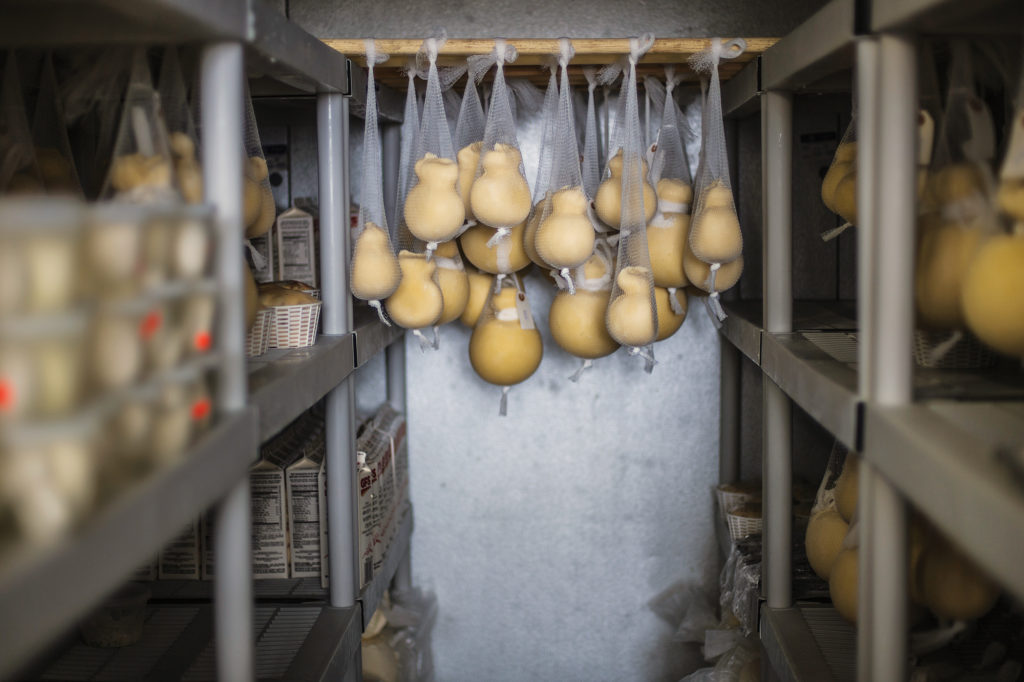 His process produces a cheese that is salty and funky in flavor but also smooth and velvety in texture—unusual for Gorgonzola, which is traditionally creamy or crumbly.
While the Gorgonzola is only available at Mimmo's Market, the rest of Ponce's cheeses can be found at some of the best dining destinations in South Florida. Currently, he supplies his creations to about 35 restaurants and hotels locally—including Ariete, Juvia, Novecento and the Biltmore Hotel—and distributes to areas as far as Illinois, Ohio and New York.
Mimmo's Market recently started selling at a pop-up shop at the Yellow Green Farmers Market in Hollywood, and Ponce is considering opening a second permanent location, possibly in downtown Miami. He's quick to stress that while he hopes to continue to grow Mimmo's, he's happy with the current constitution of his business.
"It's nice because it's like a family here," he says with a smile. "We're not a huge company with 50 employees. They're my friends."
No matter what happens in the future, South Florida can expect Ponce to continue to produce incredible, handmade cheese. Hopefully, he'll give himself time to catch a little shut-eye, too.