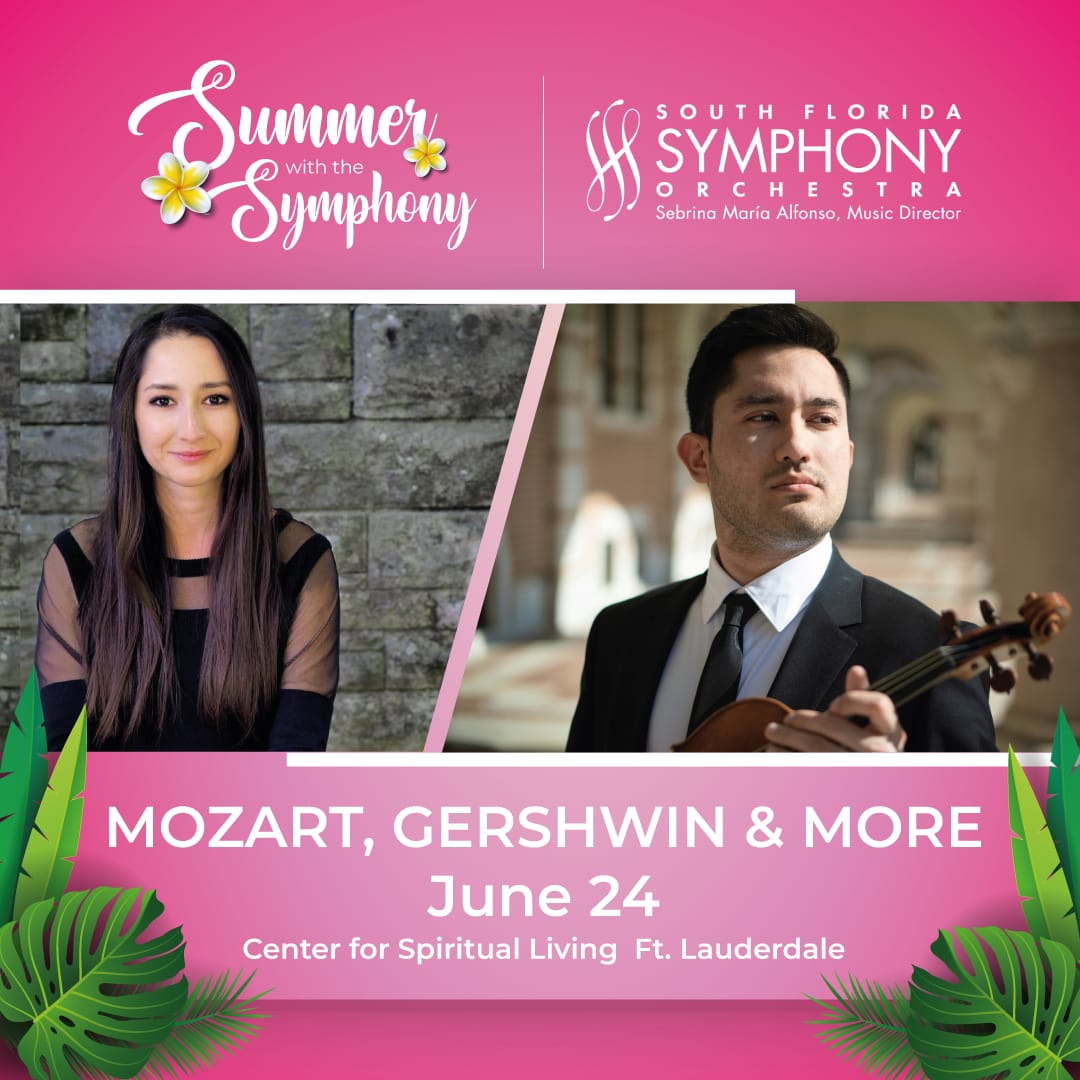 South Florida Symphony Orchestra (SFSO) continues its Summer Chamber Music Series on June 24 at the Center for Spiritual Living Fort Lauderdale. This series will offer music lovers a chance to enjoy the classics in a more personal, intimate atmosphere.
This Summer Program II features brother and sister duo Askar Salimdjanov (violin) and Tamila Salimdjanova (piano) performing Mozart's Violin Sonata in E minor, K. 304, Strauss' Violin Sonata in E-flat major, Op. 18, Frolov, Gershwin's Concert Fantasy on Themes from Gershwin's "Porgy and Bess' and Waxman's Carmen Fantasie.
The final Summer Program III on Friday, July 22, at Center for Spiritual Living Fort Lauderdale will feature Huifang Chen (violin), Felicia Besan (viola), Claudio Jaffe (cello) and Catherine Lan (piano) performing Gottsch's Impromptu No. 3 for Cello and Piano, Mozart's Piano Quartet in G minor, K478, and Schumann's Piano Quartet in E-flat, Op. 47.
South Florida Symphony Orchestra, recently named Broward Center for the Performing Arts' first Partner in the Arts for its affiliated $30 million renovated venue, The Parker, recently concluded its 2021-22 season in spectacular style on April 27.
General admission tickets for each program are $30. Student tickets are $15 each. Tickets are available to purchase by calling (954) 522-8445 or by visiting https://southfloridasymphony.org/summer-with-the-symphony.