By Nila Do Simon
Photography by Grant Stemler and Joel Eriksson, Gather Grow Media
It really all comes down to science. The iconic Pink Sands Beach in Harbour Island, Bahamas, with its majestic hue that not even a photo filter can emulate, owes its blush pigment to an arcane component in nature: microscopic single-cell organisms. In their afterlife, these red-shelled planktonic creatures called foraminifera wash up on the shore and get mixed in with the sand to create one of the most famous stretches of pink beach in the world. The three-mile strip, which has been frequented by A-listers like Bill Gates, Jennifer Aniston and Cameron Diaz, is also home to the aptly named Pink Sands Resort.
A luxury property in the Bahamas, Pink Sands Resort has positioned itself as a tropical respite made only more special by a recent $2 million renovation that includes thoughtful enhancements in structure and foliage. Over the years, the property has become a magnet for private getaways among the elite, including Elle McPherson, Colin Powell and Drew Barrymore.
Founded in 1925 by Florida hotelier Herbert Lawrence Malcolm as the Pink Sands Lodge, the resort morphed over the years from a two-bedroom cottage just east of the public graveyard into a bona fide hotel in 1951 that catered to an exclusive crowd. Today its portfolio consists of 29 cottages, villas and homes across 20 acres. In 2014, the property added lauded chef Dean James Max to its team as a food and beverage consultant to enhance its island-inspired continental cuisine.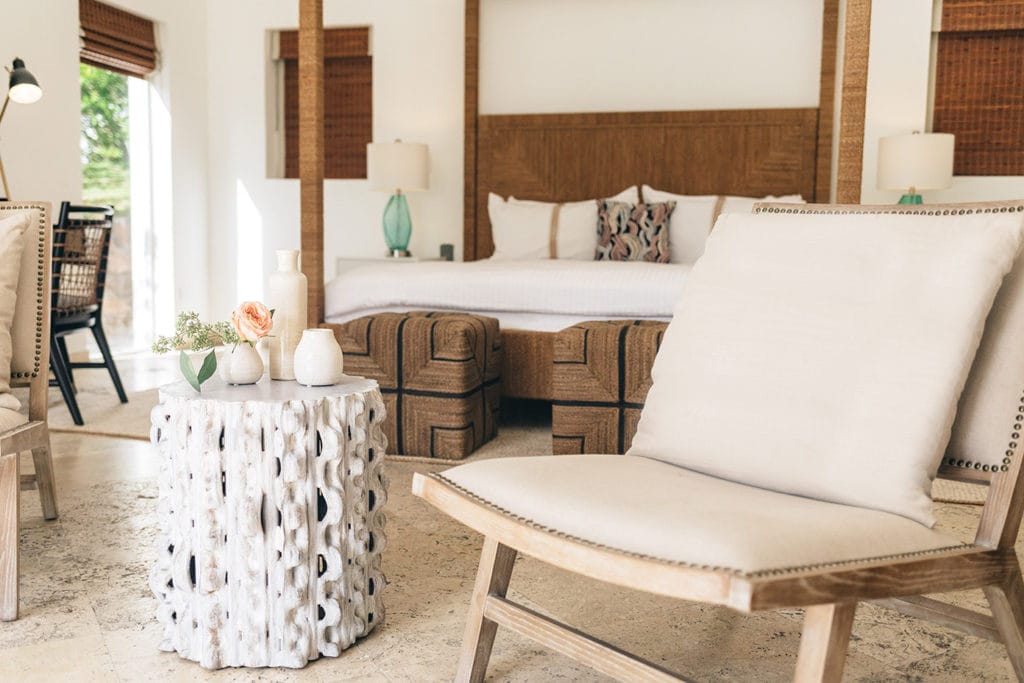 The resort's most recent aesthetic enhancement included modernizing its decor and furnishings in the guest rooms and Blue Bar & Kitchen. In place of British Colonial-heavy and formal designs of the Victorian era, the property now boasts simpler furniture along with fresh and bold prints inspired by local flora and fauna.
In 2021, the property looks to further enhance its wellness amenities. Plans are in the works for an organic vegetable garden, a wellness center and an infinity pool, as well as a wellness retreat complete with yoga and meditation instructors. "We feel that the Pink Sands Resort is positioned for a focus on wellness," says Kym Nielsen, general manager of the property. "Twenty acres is a lot of space to do oceanfront yoga and meditation. Plus, connecting with a beach that is second to none is always soothing."
"The resort is illuminated by organic beauty, brought to life by nature at every turn," says Andreas A. Ioannou, chief executive officer of Orchestra Hotels + Resorts, which owns Pink Sands. "So, it was imperative that the future of the property embrace sustainability. Current efforts include implementing a reverse osmosis water system, dedicating two acres to solar energy development and, in addition to growing an on-resort garden, partnering with local farmers for organic growth of fruits and produce." 
This article originally appeared in the Winter 2020-2021 Issue.