Interviewed by Nila Do Simon
Much has been written and published about Palm Beach, its culture and history. What made you want to come out with your own interpretation of the famed island?
It has always been such a special place to me. I grew up coming to Palm Beach with my family and have been fortunate enough to call this place a home. Even now, my two boys are able to enjoy Palm Beach the way I did when I was a child. There's a new energy here, but so much has also stayed the same. I love so many things about the island, especially the history, the memories, the sophistication and the beauty. I thought it was important to create a book that highlights all of these elements through personal stories and images, as well as other iconic moments that make Palm Beach magical.
You write about how your grandmother, Estée, loved the island. How did her love of Palm Beach influence your relationship with it?
I grew up spending holidays there with my grandparents and the rest of my family. I've always loved everything about it, but Estée always admired the elegance of Palm Beach. I remember feeling such excitement before coming for a visit. As soon as we arrived at the airport, my sister and I would run into my grandparents' arms. We would drive back to their home, and Estée would give us a glass of fresh orange juice—that was when vacation began. There was an immediate sense of contentment that I still feel today.
Visually speaking, the book features incredible photos and illustrations of the island. What images from the book best encapsulate the feel of the area and its unique culture?
Of course I love all of my personal photographs, but I think some of the vintage Palm Beach pictures are my favorite. It's incredible to compare them to more recent photographs and see that the island has changed very little through the years.
In the book, you mention that Worth Avenue is "one of the absolute best places to people-watch." What are some classic people-watching moments you've had on Worth Avenue?
There is nothing I love more than seeing someone wearing vintage Lilly Pulitzer; you can always spot a ton of colorful fashion.
Given your family's deep connection to Palm Beach, what does it mean to you to have an Aerin store located there?
Many of Estée's fragrances and packages were inspired by her love of Palm Beach, and this place is such an inspiration to me as well. I approach our retail stores as an editor, curator and friend, and I hope to offer a new discovery with every visit. I love being able to create this shopping experience in one of my favorite places. Our stores have always been influenced by the concept of surprise and delight, which is very much indicative of the spirit of Palm Beach. The island also has some of the best shopping opportunities, so I'm honored to be in such good company.
It seems a new generation of Lauders is enjoying Palm Beach. If you had a choice, what parts of the island would you never want to change so that your boys can experience them as you did?
There are many Palm Beach institutions that have changed ever so slightly since I was a child. The Breakers Palm Beach hotel is iconic to the island, a place our whole family can still enjoy. It has been there for years and really has something for everyone—golf, tennis, the beach, a spa and even games for children. I also love Sprinkles Palm Beach and Green's Pharmacy. Both of these places have truly stood the test of time. Whether you want to snag a scoop of ice cream from Sprinkles or grab a fountain soda and grilled cheese from Green's, both places are perfect for visitors of any age.
What has been the response to your book, especially among your family and friends who know the island so well?
I've received an overwhelmingly positive response. My friends and family have been able to really relate to the book and share my love for Palm Beach, even if it's through their own traditions and memories.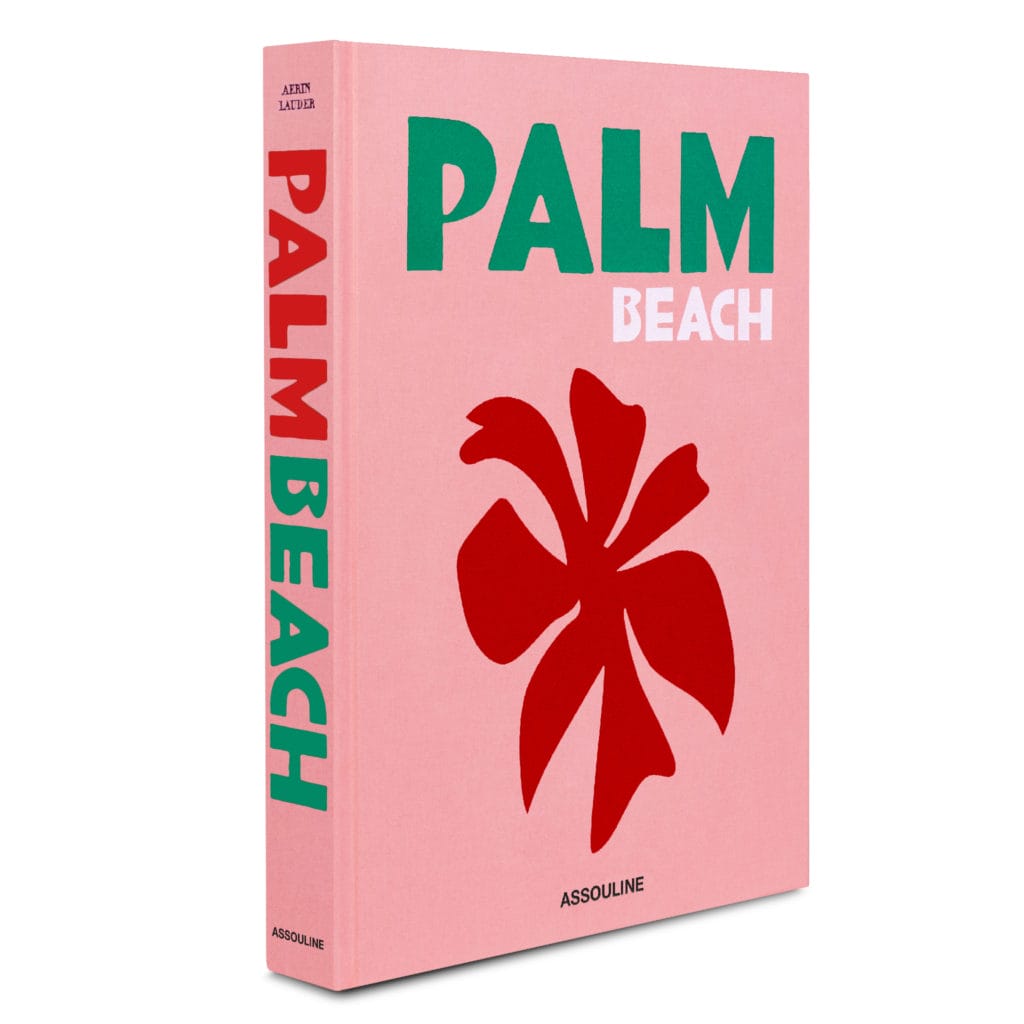 Palm Beach is published by Assouline, assouline.com.
This article originally appeared in the Spring 2020 Issue.