By Chelsee Lowe
Photography by Tony Duran
Styling by Gabriel Langenbrunner
Chances are the first time you laid eyes on Stephanie Corneliussen she was being tied up in bed. Playing Joanna Wellick in the acclaimed television show "Mr. Robot," Corneliussen makes her debut in episode two, when her character insists that her husband restrain her limbs. Despite her "condition"— Joanna is visibly pregnant—she won't take no for an answer. The scene concludes after a gag has been placed in her mouth. The rest is left to the viewer's imagination.
As the series progresses, Corneliussen shows audiences how harsh and calculating Joanna can be—like when the character encourages her husband to seduce another man's wife and induces her own labor with a fork. Yet viewers also come to empathize with her, certainly once her child arrives.
"People are multifaceted," Corneliussen says. "That's the challenge of my work: trying to make someone who doesn't exist come to life."
As of late, Corneliussen has been tasked with bringing villains to life—she also played Mystery Woman on ABC's "Deception" this year—but drama was not her original aim. When she moved to Los Angeles at age 22, she went after comedic roles.
"I felt like I was good at comedy," Corneliussen says. "I'm funny, I have good timing. I thought that was my golden ticket. But I think that was because I was insecure as a dramatic actress. Getting cast in these roles was scary for me."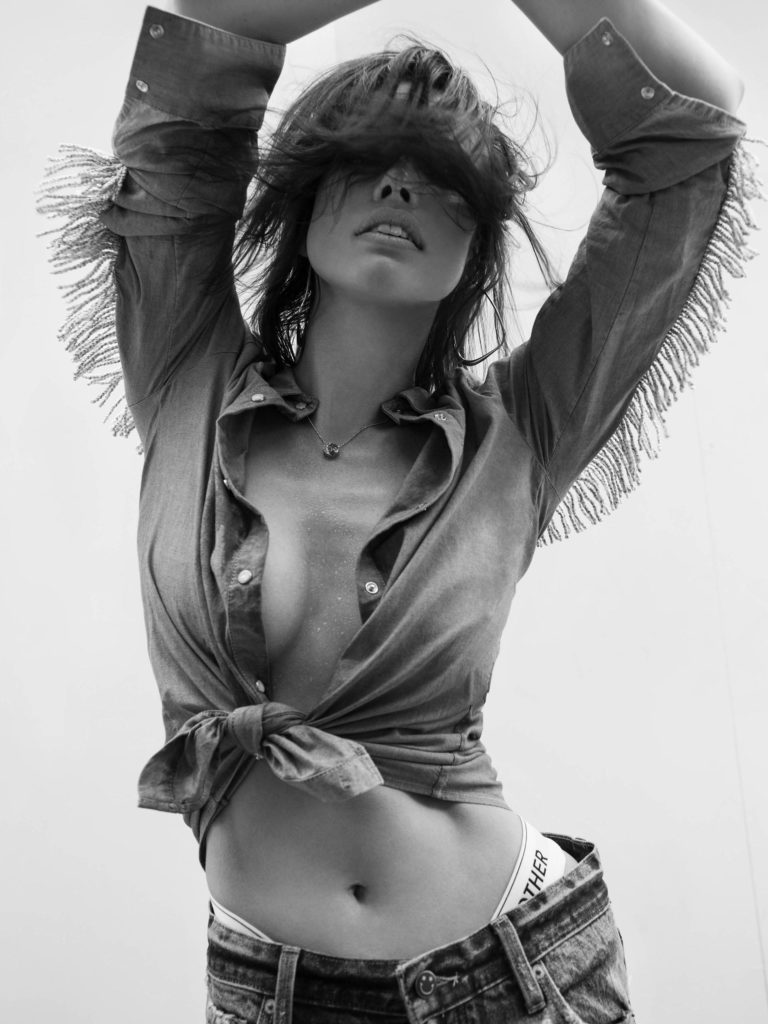 In the name of research, Corneliussen took a deep dive into the world of psychopathy. She found herself reading for hours and watching documentaries about real-life criminals and con artists. Juan Carlos Guzmán-Betancourt, a Colombian who ran an intricate hotel scam in multiple countries, is among those whose traits caught Corneliussen's eye. She was intrigued by how the well-dressed man would lounge in hotel lobbies long enough for staff to grow accustomed to him. Later, he'd use that familiarity to gain access to suites and the safe deposit boxes in them.
"That whole thing, having that suave demeanor, is fascinating to me," she says. "I'd never be able to pull that off myself, but Mystery Woman can, and Joanna can."
Though her work on "Mr. Robot" and "Deception" has come to an end, Corneliussen, now 31, is excited for projects on the horizon in television and film.
"I do find it fun to be the villain, but I'm open to doing everything," she says. "We'll have to see what happens."
Television viewers are used to seeing Corneliussen's serious side, but off-screen the Danish-born actress is genial and unreserved. She tells rambling stories, curses from time to time and apologizes afterward. The morning we met at Alfred Coffee on Melrose Place in L.A., she led me to a friend's art show at the nearby Rebecca Minkoff store. En route to our destination, we talked about her childhood in Denmark and how she chose some of her tattoos.
"I was an inner-city kid, but that holds a very different weight in Denmark than it does here," Corneliussen says. "Copenhagen is a thriving metropolis and a beautiful place for kids. My parents worked a lot, so my grandma would pick me up from school and we'd go to Tivoli Gardens, an amusement park that's 175 years old. In retrospect, I guess I was a bit spoiled." Corneliussen studied ballet until her height—she's nearly 6 feet tall—was deemed a disadvantage. Fortuitously, another creative outlet presented itself. While shopping in a department store with her father, Corneliussen was propositioned about modeling. After that, international travel came rather quickly. At age 15 and again at 18, shoots brought her to Miami, where Corneliussen says a stranger approached and told her she would be famous someday.
"I was young and somewhat wild," she recalls with a grin. "They put me up on Lincoln Road, which was popular and busy. I remember the music and the food and the Cuban influences. And the beaches were clean and beautiful, just like the ones on a postcard."
Modeling gigs were plentiful, but Corneliussen leaned into acting and life in L.A. Despite the distance from her family—her parents and grandmother still live in Denmark—she counts them as her strongest supporters.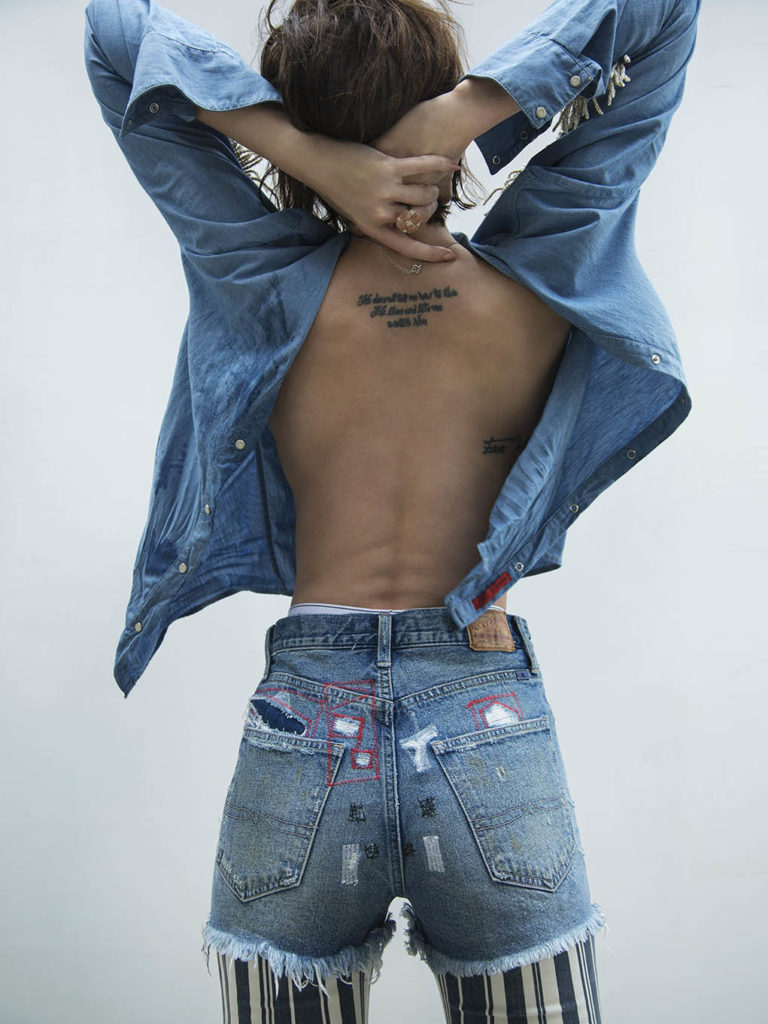 "My dad and I are very close," she says. "He taught me how to think and make decisions on my own." She continues with an example: When she was about 10 years old, she took a class on Christianity. After school one day, she came home, annoyed, and told her father she didn't buy what her teachers were selling.
"He said, 'Hang on,' and a few days later came back with the Bible, Quran, Torah, plus Buddhist and Taoist readings," she recalls. "And he said, 'Go ahead. Read them. You cannot form an opinion without being informed.'"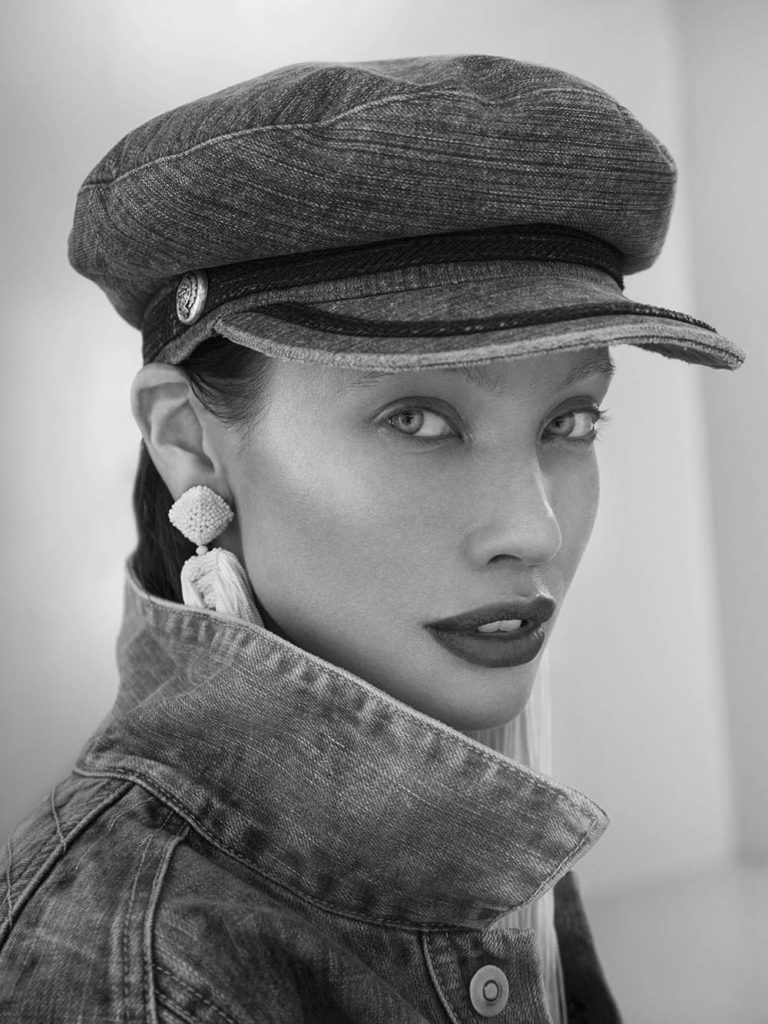 It's a motto Corneliussen has adopted with zeal—even if that means bowing out of a conversation here and there.
"Why force yourself into a subject you're disinterested in or not knowledgeable about?" she says. "Then you get trapped."
The tattoo between her shoulder blades is a tribute to her father: "He does not teach me how to live. He lives and lets me watch him." Near the middle of her back, another tattoo is a nod to filmmaker David Lynch: "Fire Walk with Me."
The compilation of tattoos on Corneliussen's right wrist sheds more light on her real-life character arc. The grouping began with a girlfriend's initials at age 14 (the actress has long been openly bisexual, though she dislikes labels). After breaking up with the girl, Corneliussen went to a 24-hour tattoo parlor in Copenhagen—"I do not recommend that," she says with a laugh—and asked for the letters to be camouflaged with a bleeding heart.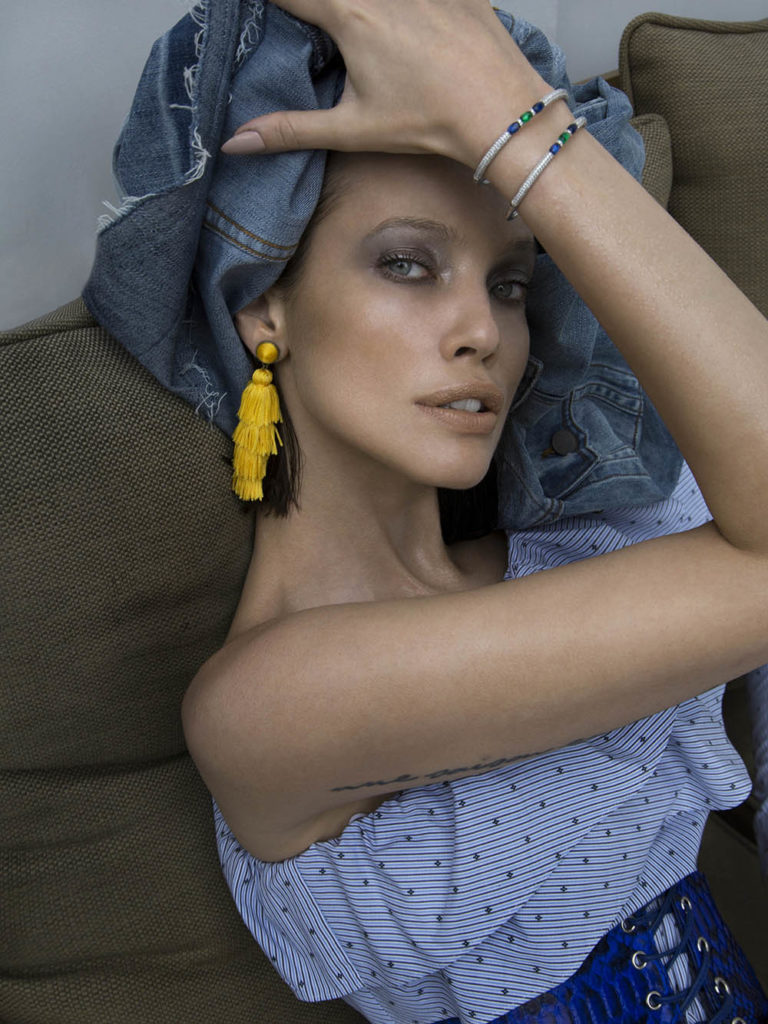 "The woman drew this atrocity of a heart, and I was so upset," she says. "When I went to Thailand a few years later, I met this amazing Thai-Japanese artist who looked at the tattoo and said, 'Do you want me to fix that?' She had just spent hours tattooing a geisha on my leg. I agreed, and she freestyled around the heart."
With time, more adornments were added to the wrist: "roma o morte" in honor of "The Great Beauty," a film she and her father love; the vegan symbol (Corneliussen is an animal-rights advocate); and a self-inked piece that looks like question marks but is actually her father's initials. Her tattoos are only a small part of her story, of course.
"You've gotta get to know me to get to know me," she says. "I have days when I'm super relaxed and chilled out, and I have days when I'm super tenacious and driven. All of that forms me."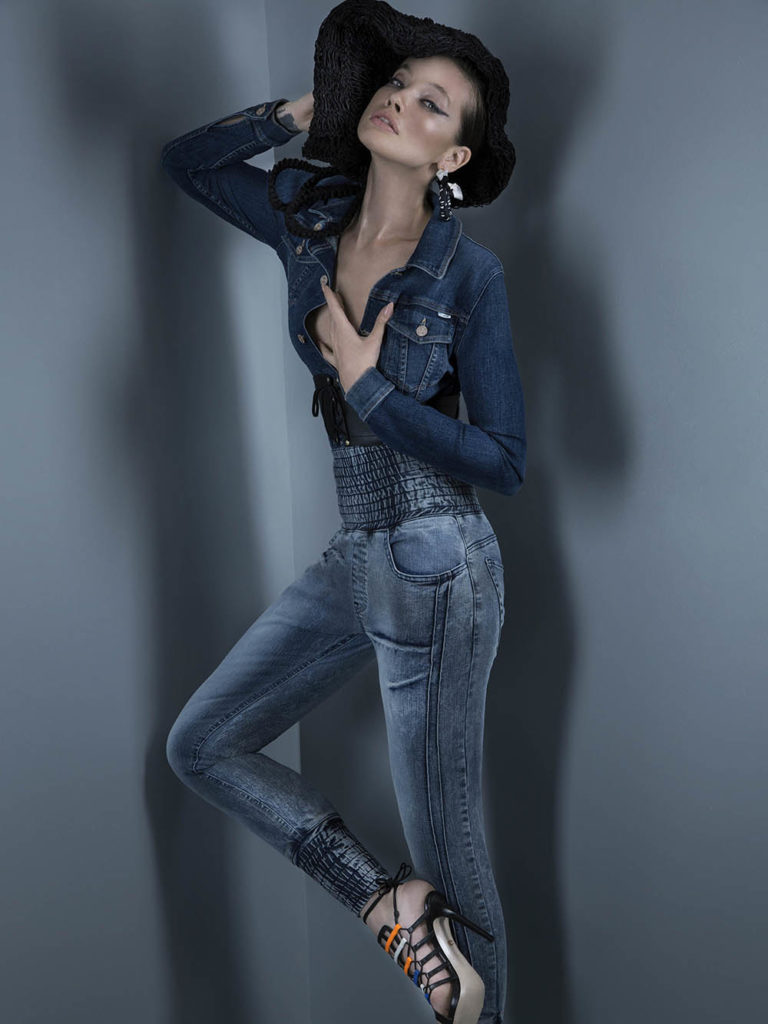 On her chill days, you'll find her in front of a PlayStation 4, her game console of choice. Though she's not much of a physical risk-taker in real life—"Even when I ski, I stick to the kiddie slopes," she says—she loves action-packed adventure games.
"I play a lot of 'Uncharted' and 'Assassin's Creed'—I'm basically obsessed," she says. "'Assassin's Creed' is set in ancient Egypt and the graphics are fantastic. It's an escape but not in a negative way. I'm still there, I'm holding the controller, but I'm getting to explore a different world."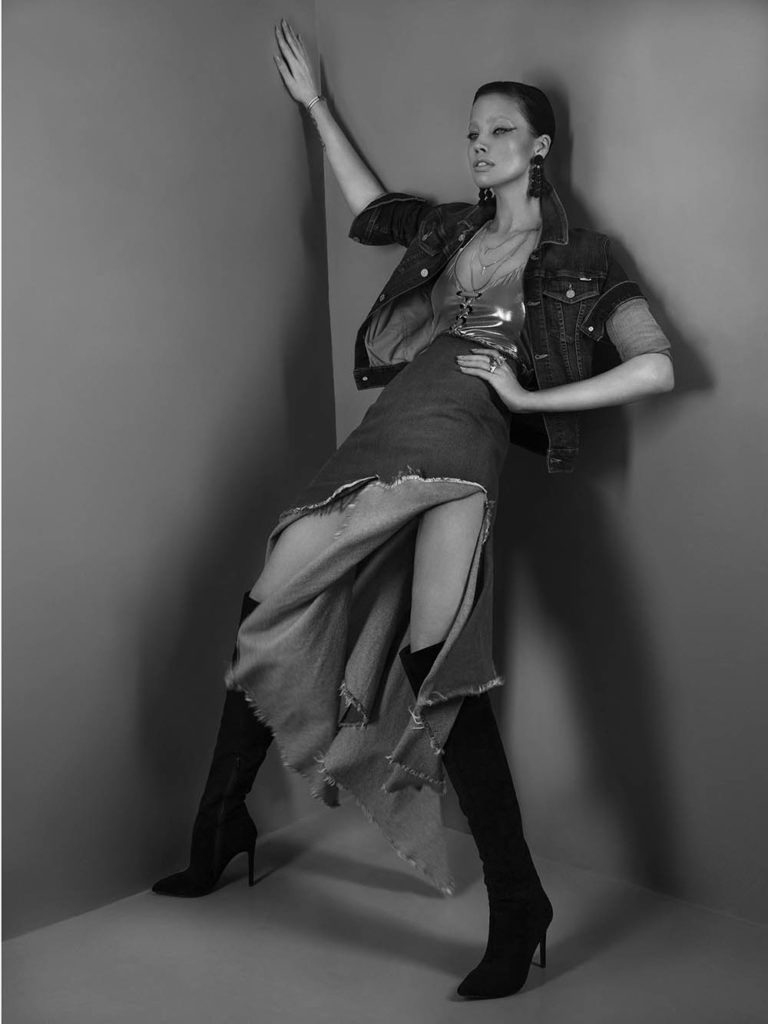 As busy as Corneliussen has been, exploring Egypt via a video game has had to suffice in terms of travel. When pressed for her top destination for a true getaway, she says, "Is it bad to say I'm happy where I am? I'd be thrilled to stay put."
She pauses for a beat.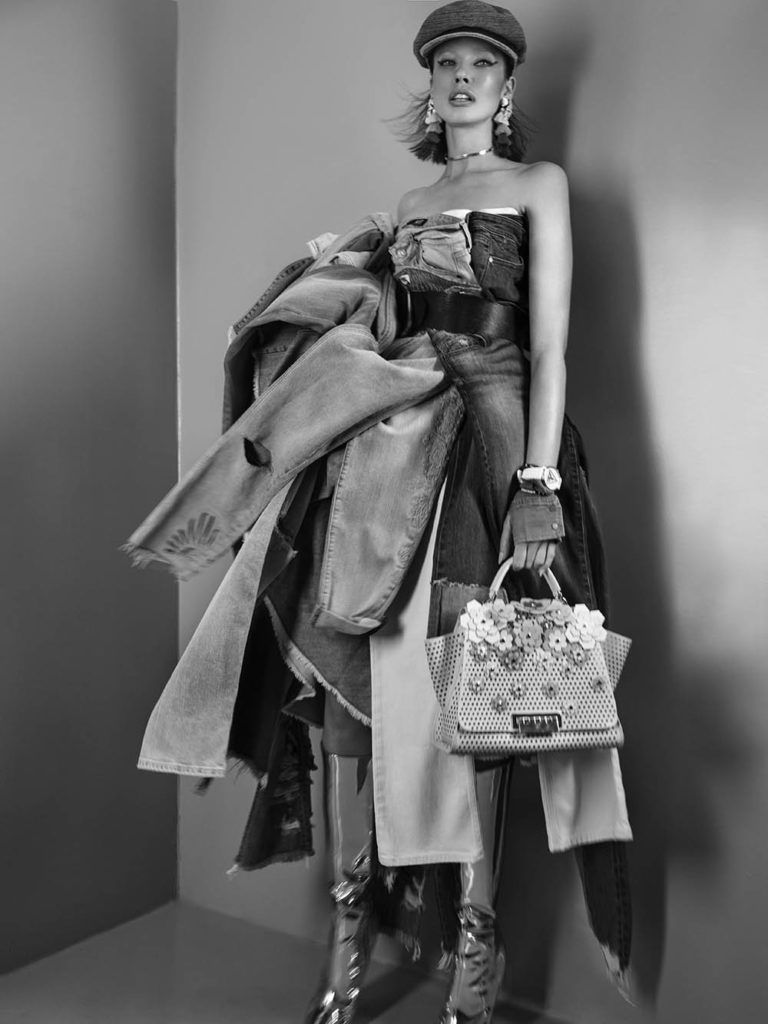 "No, wait. I have the answer: Pig Island in the Caribbean. That's where I wanna go. I want to cuddle a pig. I think I'm gonna make that happen—it's been said now, it's manifested. Boom."
Photographer: Tony Duran
Stylist: Gabriel Langenbrunner
Hair and makeup: Kela Wong, using Balmain Hair Couture and Chanel cosmetics
This article was originally featured in the Summer 2018 Issue.