Written by Angela Caraway-Carlton
Sitting in epic traffic during Miami Art Week? No bueno. Save your time (and sanity) by checking in for an art-cation that offers a mix of culture, relaxation, and entertainment after dark. Here's the ultimate cheat sheet on where to stay and play during Miami's whirlwind art week.
Berkeley Park Hotel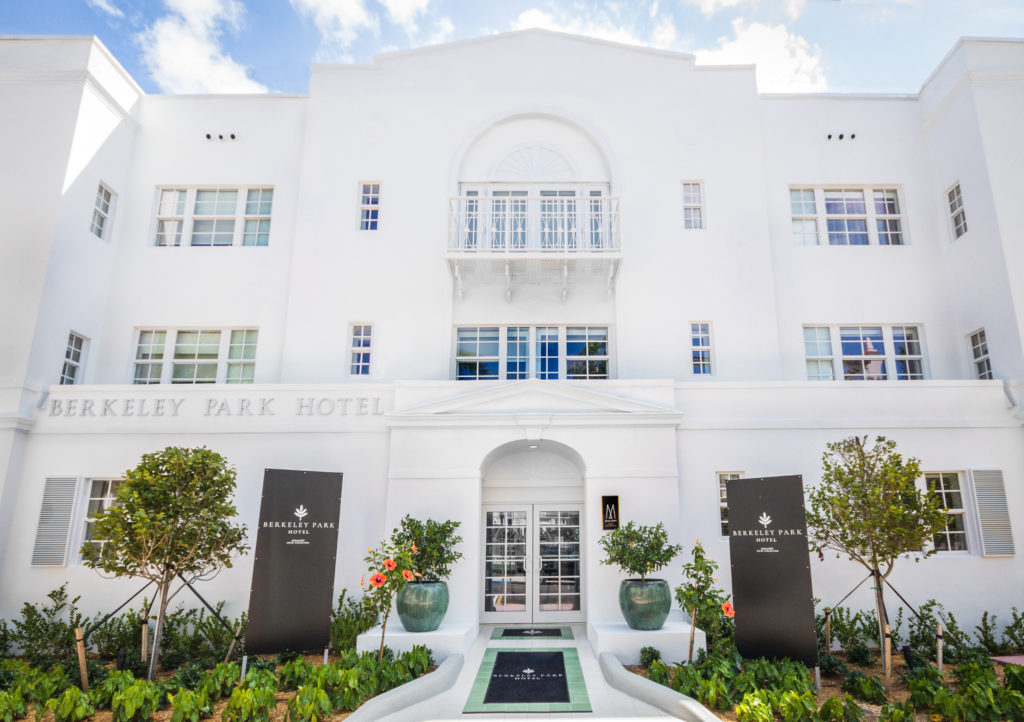 This boutique beauty offers guests the chance to be part of all the art action happening on South Beach during Art Week, yet escape back to a quiet oasis. Tucked away in Collins Park, Berkeley Park Hotel is within walking distance to the Miami Beach Convention Center, where the highly anticipated Art Basel Miami takes center stage, as well as cultural institutions like contemporary art museum The Bass. While the historic property dates back to 1936, the hotel is freshly remodeled with art at its heart. Vibrant murals and handmade porcelain fixtures—all fashioned by female artists­—are sprinkled throughout the lobby, courtyard and rooms, and guests are greeted daily with fresh orchid arrangements, the hotel's signature flower. Slip away to the lush courtyard to read a book, retreat to the serene rooftop pool that overlooks the city, walk to the beach or the Miami Beach Botanical Garden. If you're art peeping, The Bass Museum offers extended hours from 10 a.m. to 5 p.m. during Art Week., with two new exhibitions, "Perimeters" by artist Naama Tsabar and "Alex Israel x Snapchat," which uses Snap's augmented reality (AR) technology to bring Israel's "Self-Portraits" to life. berkeleyparkhotel.com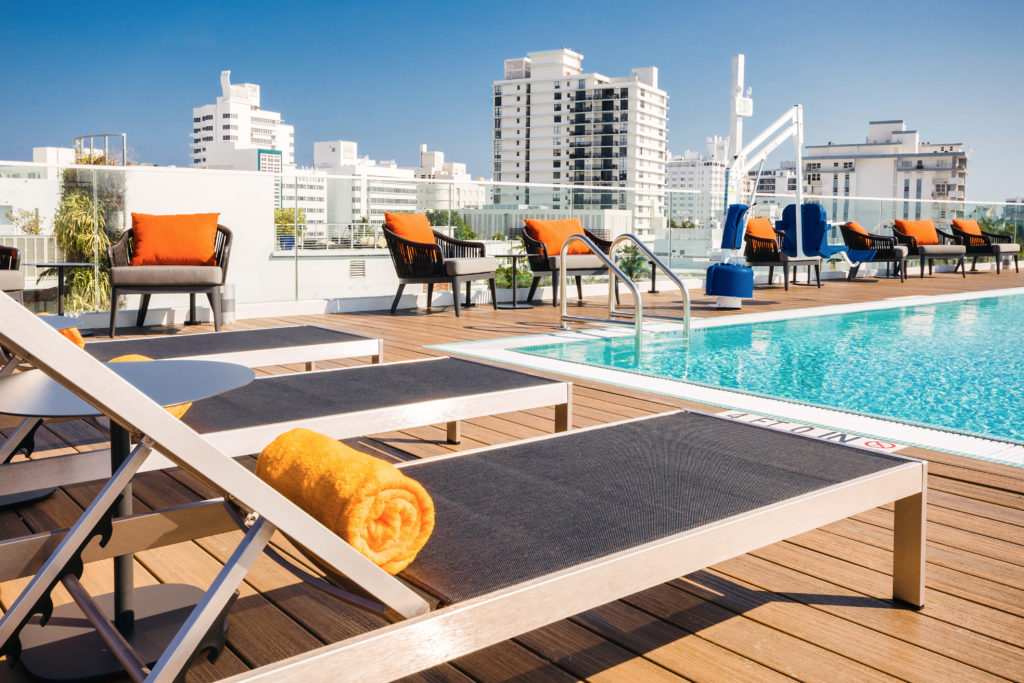 Art Week After Dark
For an art break, the Berkeley Park Hotel is situated directly across the street from Sweet Liberty, a homegrown bar favored by locals for its creative cocktails and laidback, party-all-night atmosphere. The hotel is also within walking distance to Villa Azur, a sexy restaurant with French Riviera vibes ideal for cozying up in their gorgeous courtyard to savor dishes like truffle pasta served tableside from a flaming cheese wheel. Plan your dinner around December 1, when Mr. Dripping, an artist and fashion designer known for his special drip-painting technique, will paint live as a DJ pumps out the beats.
The Gabriel South Beach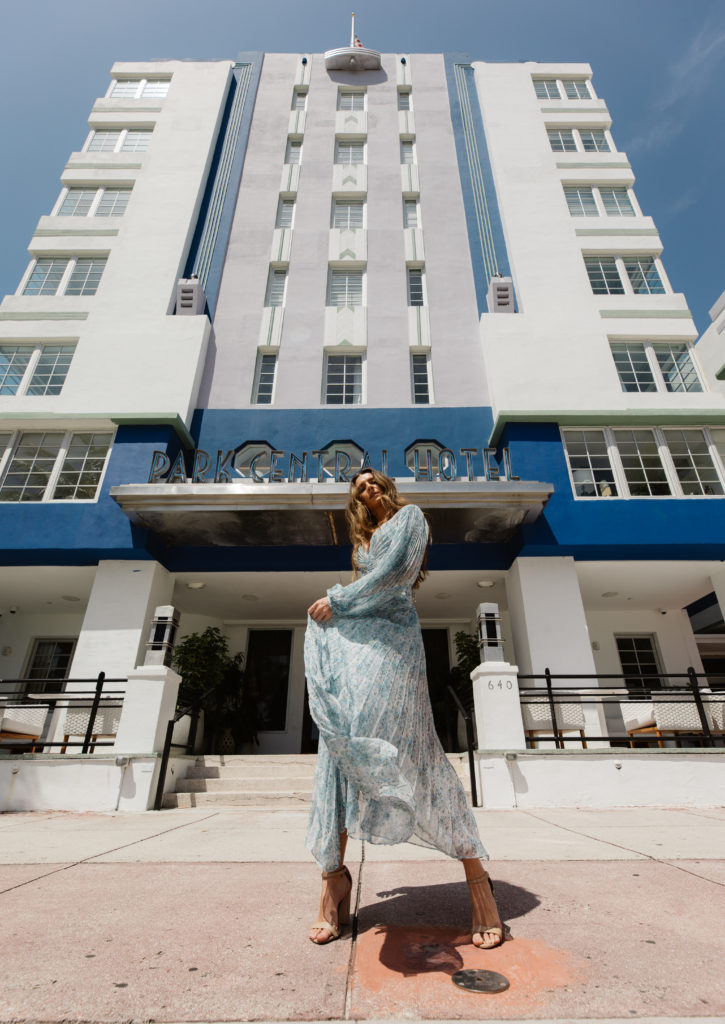 If there was ever hope that Ocean Drive will return to its Golden Age stature, it lies in the opening of this glam hotel flaunting an eclectic mix of three original Art Deco buildings, including the iconic Park Central Hotel, and a new five-story atrium building. The hotel's show-stopping space is the atrium building, where a 30-foot-tall mural fashioned by French street artist Mr. Brainwash, inspired by Norman Rockwell's iconic work "Boy and Girl Gazing at the Moon (Puppy Love)," illustrates depicts a young boy and girl sitting on a bench, admiring a mural. The atrium also features a peek-a-boo glass-bottom pool, where swimmers become living art for the guests below. Guest rooms in the historic buildings are dotted with vintage furniture and swathed in an oh-so-Florida tropical palette of pink, mint and turquoise, while the new atrium building feels like an exclusive beach house with balconies that hover over Ocean Drive and peek at the ocean.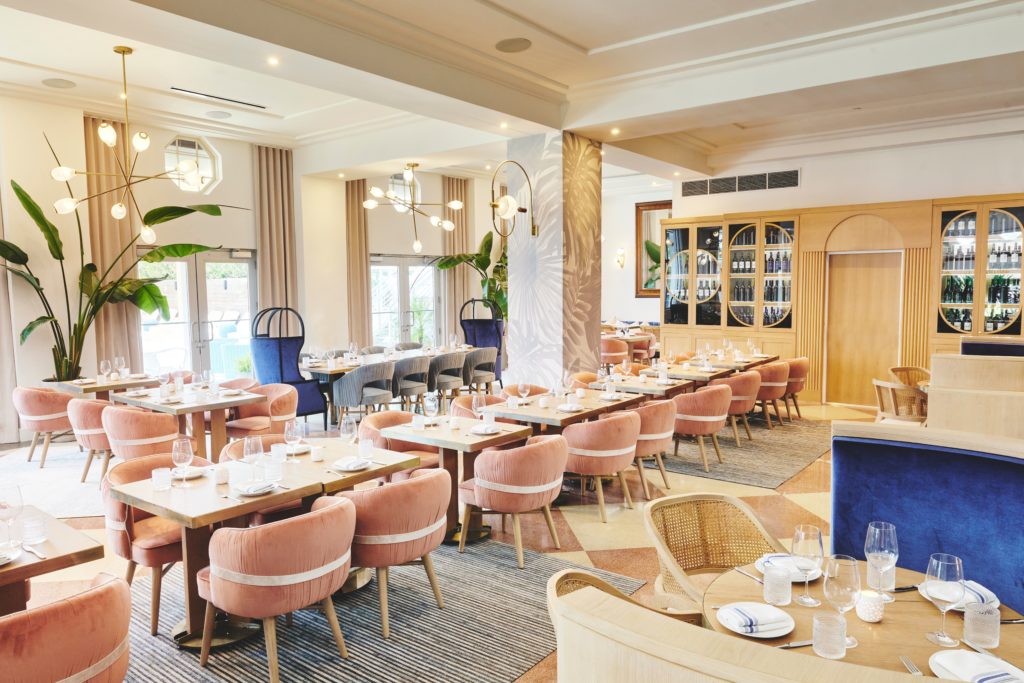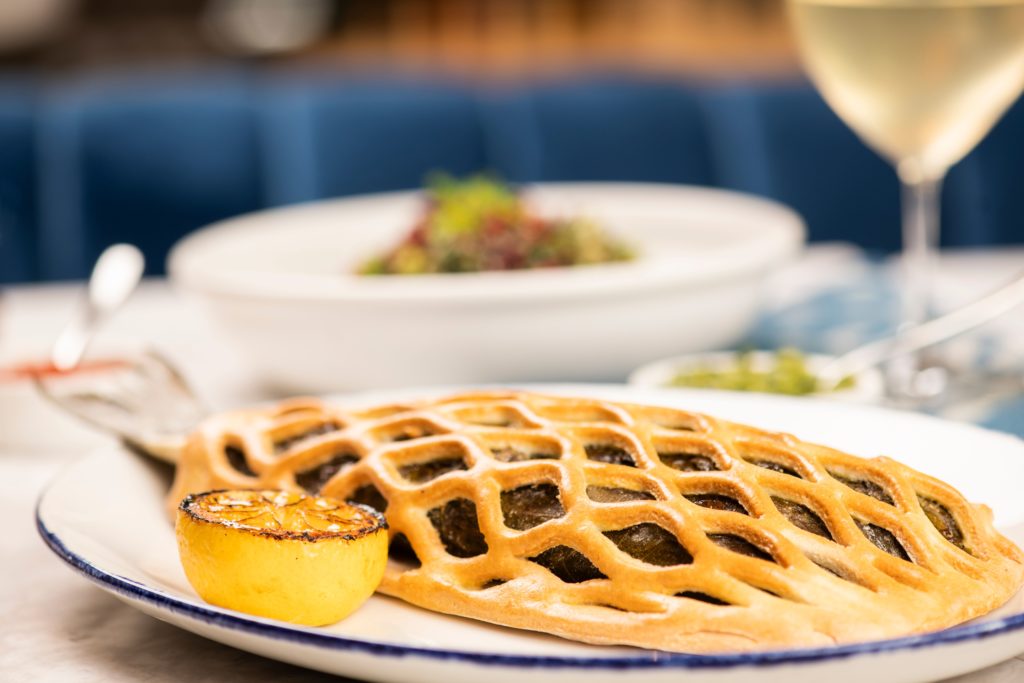 Flit between the buildings' two pools or hold court at the indoor-outdoor central bar that pours into the Mediterranean-inspired Meet Dalia restaurant, where you'll want to order the tower of zucchini and eggplant chips, or perhaps the truffle flatbread or baked branzino ensconced in puff pastry.
The hotel is directly across the street from the beach, so dips in the ocean and walks to scenic South Pointe Park at sunset are mandatory. The Gabriel's Art Week event with non-profit "Back to Healing" showcases museum-quality art, some of it done by artists who've exhibited at the MOMA and The Whitney. It's also a short walk from the hotel to the popular art fairs Scope and Untitled. thegabrielsouthbeach.com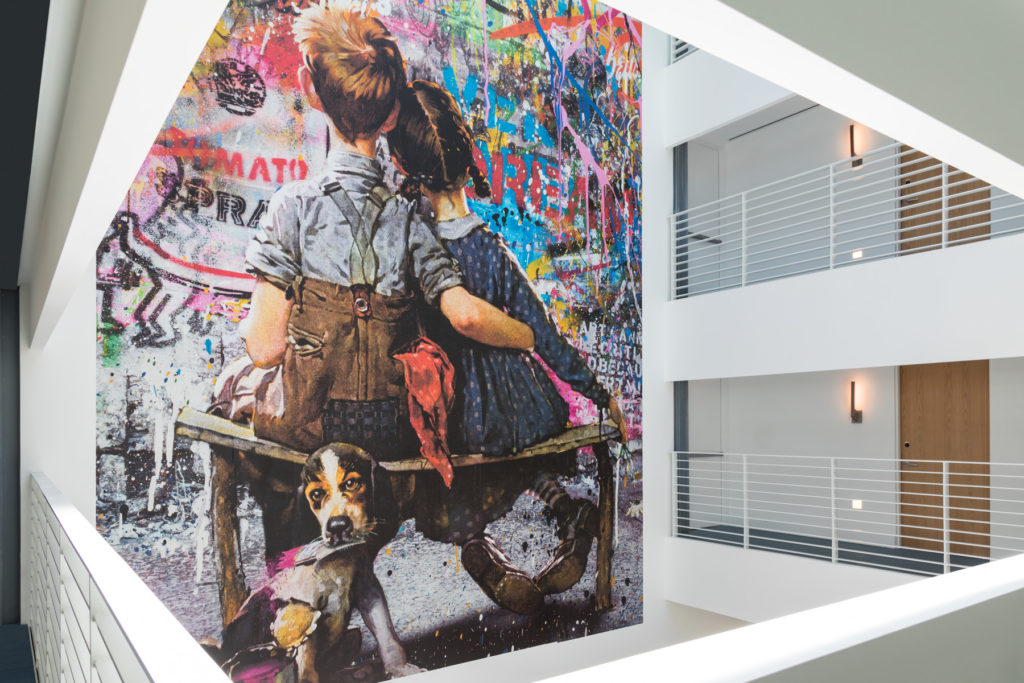 Art Week After Dark
For an exclusive dining experience where it's entirely possible that you'll mingle with the international art-world elite, book a spot at The Den, a hidden sushi counter where new master omakase chef Atsushi Okawara artistically treats guests to 10 courses of delicacies and rare fish selections flown in for the eatery. For something more casual, move to Espanola Way for beloved chef Ben Murray's new Vietnamese sandwich shop, Benh Mi. Order his flavor-bomb banh mis crafted with goodies like crunchy fried chicken, char siu mushrooms, umami mayo and the freshest bread you've ever tasted.
The Goodtime Hotel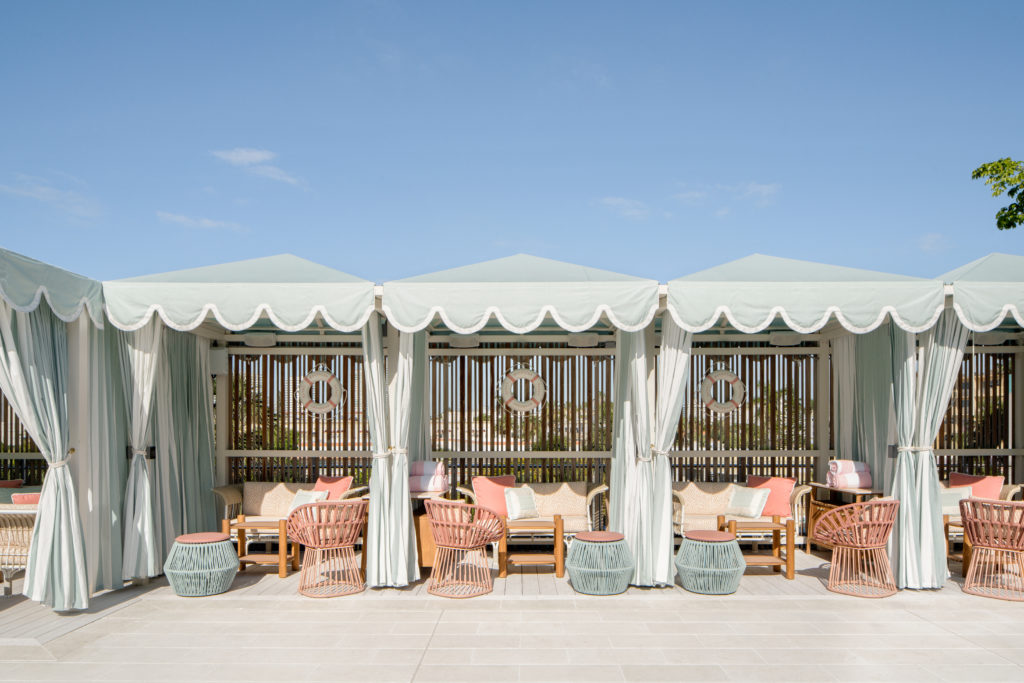 Let's be clear—you're not checking in for the art, but for the art of a good party. Created by singer Pharrell Williams and nightlife king David Grutman, The Goodtime Hotel on Washington Avenue is dripping in Instagrammable moments. Music pumps at all times, even at the lobby check-in, and every space is splashed with whimsical details, from tropical wallpaper to hanging teepees to hide away in. The hotel's third floor is a sprawling adult playground dotted with colorful cabanas and playful frond sculptures that line the pool. Rowdy pool parties pop off every weekend, Friday through Sunday, starting at 11:30 a.m.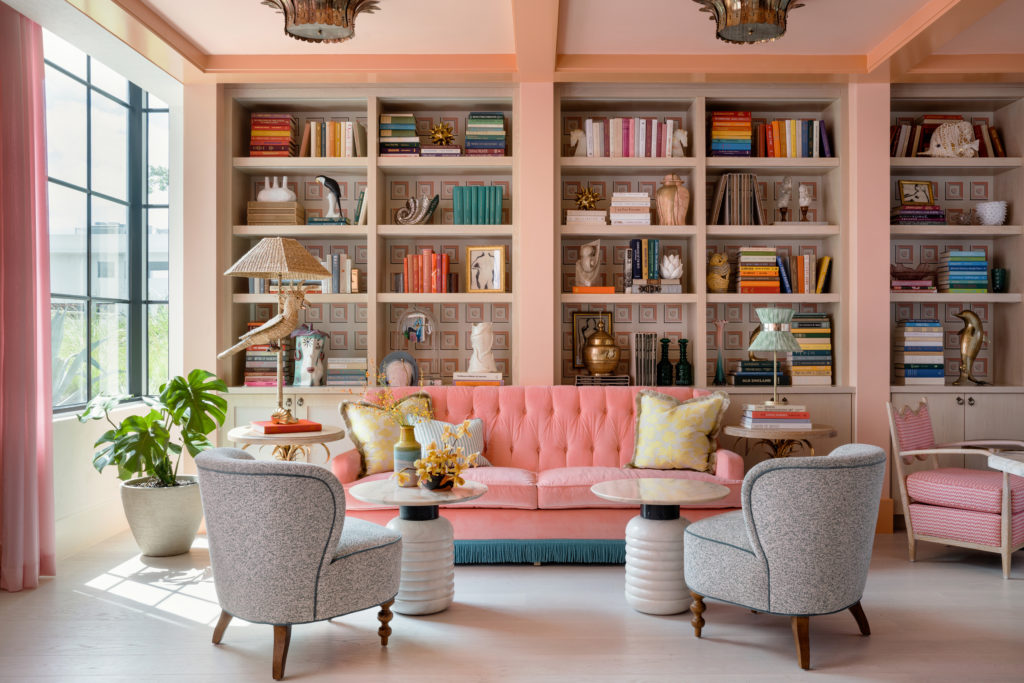 Guests can either join the celebratory parades of bottle service and dancing gals clad in bikinis and heels—or move a few blocks to the beach for quiet relaxation. The hotel's library, dotted with pink velvet-fringed couches, animal light fixtures and bookshelves lined with quirky objects and tantalizing reads, is the spot to capture those IG-worthy moments.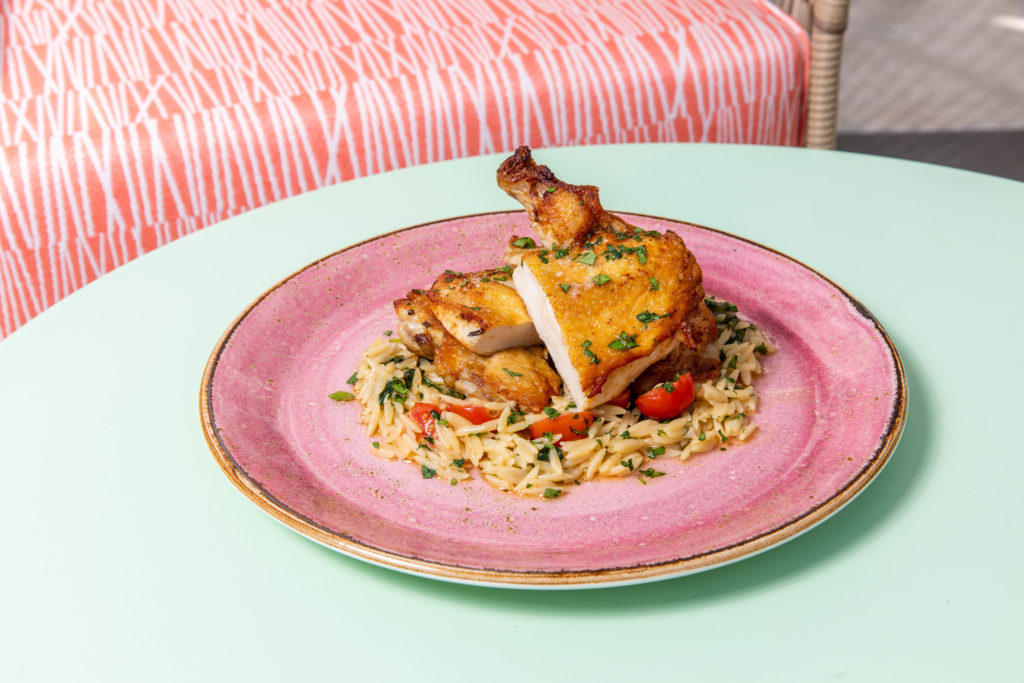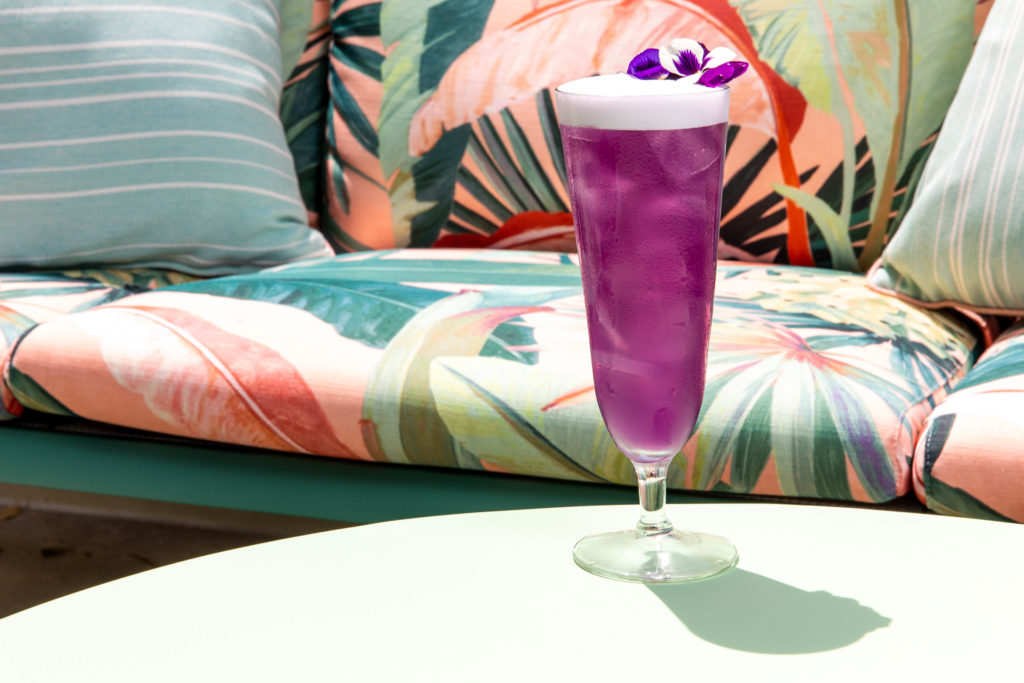 At Strawberry Moon restaurant, diners will find a menu with a delicious mix of indulgent and healthy fare, from buttery-sweet Moon Bread that pulls apart like a pop-over to a trio of Mediterranean-inspired dips to kebabs and short ribs; don't miss sips like the spicy, kicked-up JaJa Margarita, the refreshing Art Basil or Pharrells' favorite, Purple Reign. Follow the rattan-patterned carpet down hallways illuminated with door lights reminiscent of sparkling disco balls to guest rooms (warning: they are small unless you upgrade) featuring animal-print robes and vintage telephones meant for late-night IG snaps. thegoodtimehotel.com
Art Week After Dark
A few blocks away on Alton Road, make a rezzy at Grutman's other new hotspot, a trio of restaurants inside an old Firestone tire shop. Choose from Sushi Fly Chicken, a hidden-away joint inspired by Tokyo's underground nightlife scene, which offers everything from sushi to hot-honey fried chicken; or Winker's Diner, a classic diner serving comfort food like a French onion grilled cheese to a piled-high Reuben sandwich. Both places transform into a late-night party with a celeb-studded crowd dancing to the DJ's beats. Don't leave without stopping in Toothfairy for a box of cookies, decadent cakes or soft-serve whipped up by Miami's pastry queen Dallas Wynn.
Hyde Midtown Miami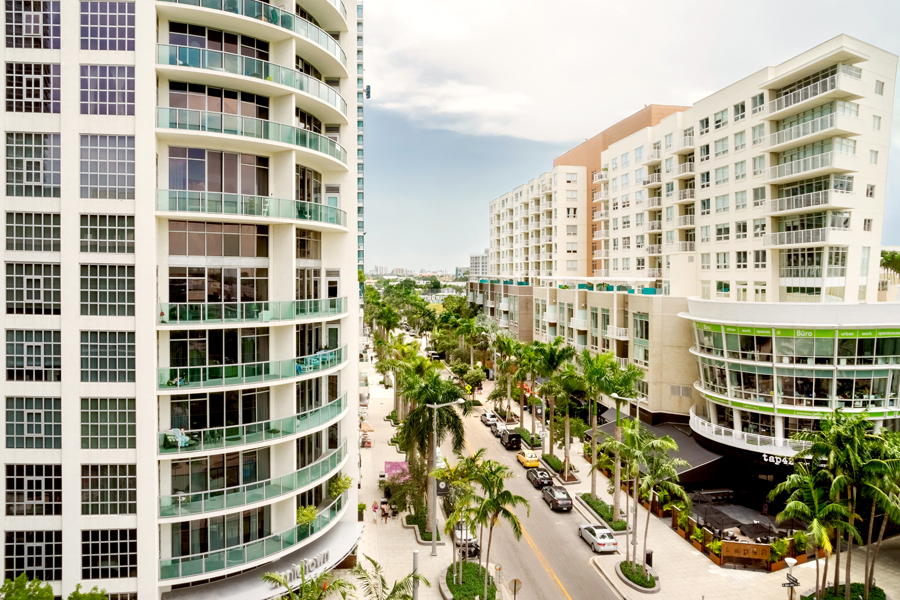 Many of Art Week's festivities happen in the art and architecture meccas of Wynwood and the Miami Design District, and this Midtown Miami hotel is all about its prime location. To skip all the crazy traffic, guests of Hyde Midtown can walk to both art-rich neighborhoods; or the hotel offers perks like an in-house Lincoln car service that will drop guests within a 3-mile radius.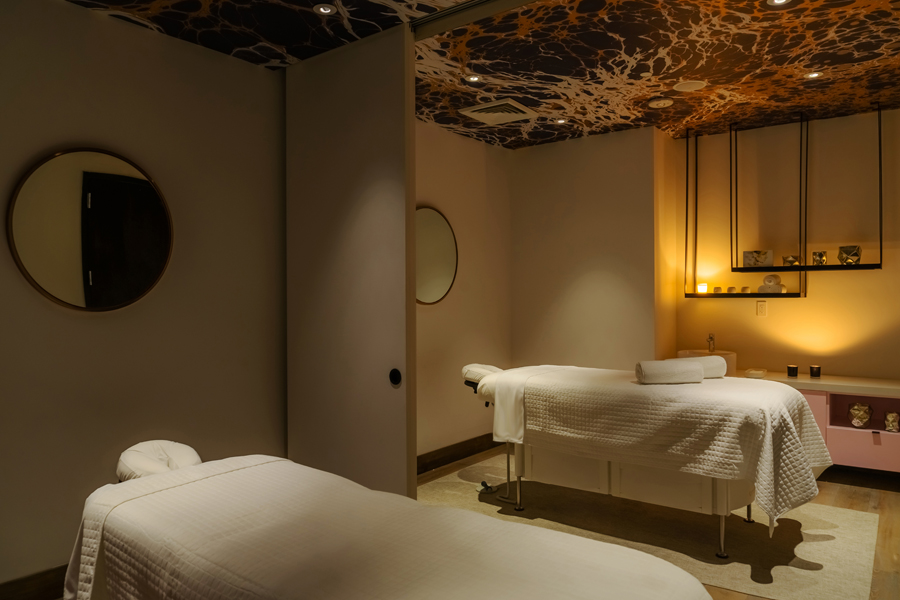 The urban-hip hotel with showy city views has its own vibe, with a buzzing 7th-floor terrace that houses global nightlife-restaurant concept Salvaje, where a cool crowd sips cocktails and dances to live performances by DJs and choreographed dancers. Since your feet will be throbbing after all the art hopping, retreat the rooftop sanctuary for a dip in the pool and treat yourself to one of Ciel Spa's 80-minute reflexology massages. sbe.com/hotels/hyde/midtown-miami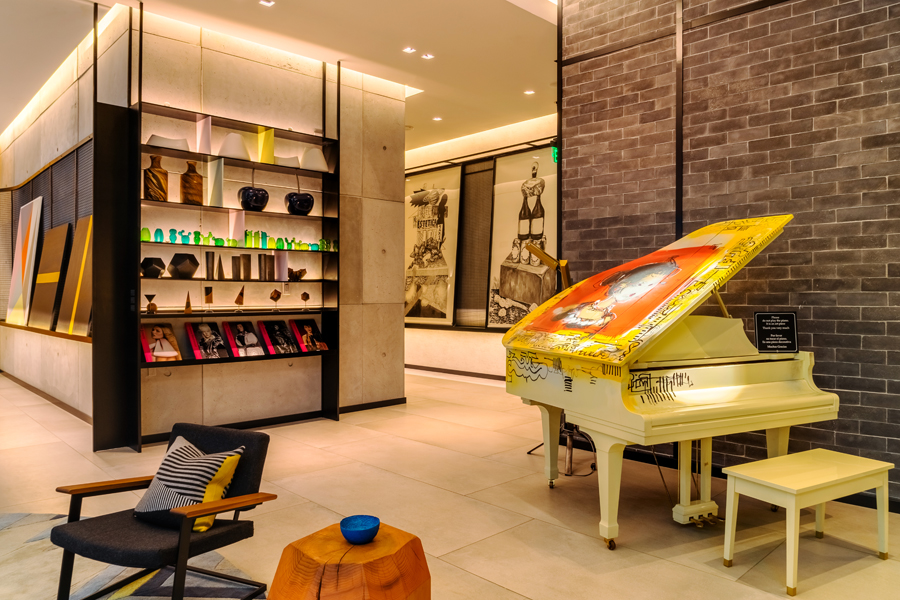 Art Week After Dark
Wynwood is the epicenter of Art Week, and art enthusiasts won't want to miss the ever-evolving Wynwood Walls for 11 new installations from up-and-coming and established artists with the theme "Agents of Change," along with longtime shows Spectrum Miami and Red Dot Miami, the only two fairs under one roof at the MANA Wynwood Convention Center. Just outside of Wynwood is the burgeoning Allapattah neighborhood, where you'll want to peruse the sprawling Rubell Museum and dine at the Basque-style restaurant Leku; then enjoy sensory overload at neighboring SuperBlue Miami, an immersive art experience where digital art comes alive with blooming flowers, waterfalls and soap-bubble clouds.
In the Miami Design District, interact with "Tomorrow Land," featuring a series of playful sculptures; seating and ornamentation by Studio Proba; and a virtual installation and game by Enjoy the Weather which uses AR technology, where visitors can download an app to "collect" and digitally customize Studio Proba's shapes and place their own custom totems through the neighborhood.