If you have a sweet tooth, there's no better time to be in Miami. From 16 different pop flavors to fuffy mini pancakes, these are two spots that you can visit when you're in Miami. You'll have plenty of options and combinations to choose from.
Morelia Gourmet Paletas is your not-so-average popsicle store. Bigger than normal Mexican pops, these paletas are gourmet, made fresh at the Coral Gables location with fresh and natural ingredients. They produce in small batches using local ingredients of the highest quality, making their paleta a delicious treat for any occasion. From water-based and milk-based to vegan and boozy paletas, there's something for everyone.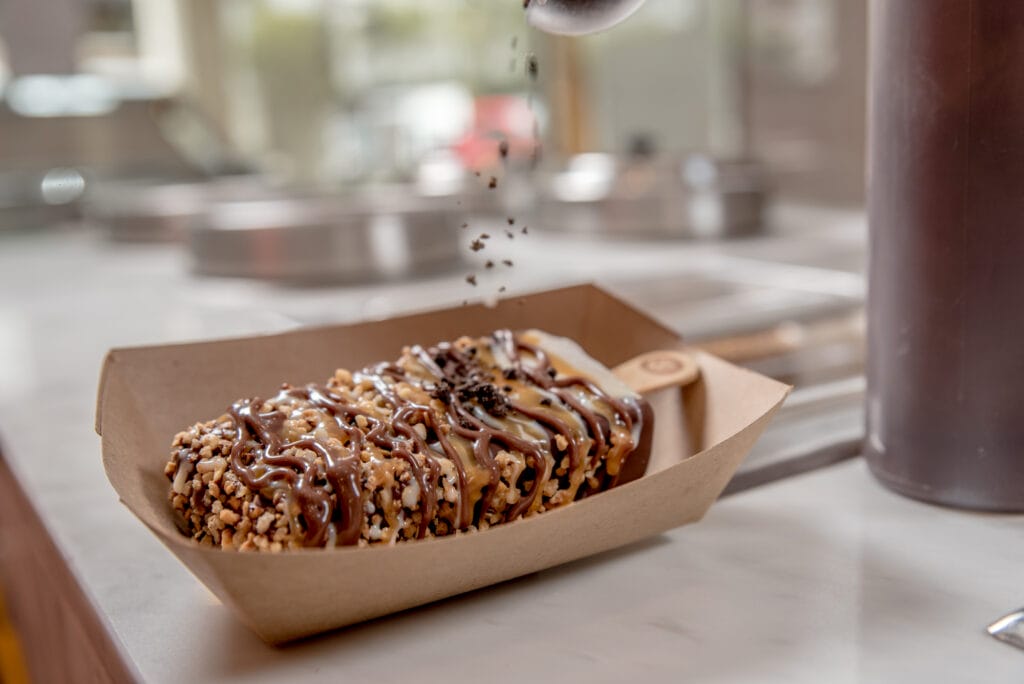 To differentiate itself from other ice cream shops, the unique experience consists of the following process:
1) Pick it, 2) Dip it, 3) Top it. With 16 different paleta flavors and signature, craveable toppings such as s'mores, marshmallow fluff torched, and Nutella drizzle, the shop offers over a million different flavor combinations by adding dippings and toppings to enhance the ice cream experience and take the flavor to the next level. At Paletas
Morelia, being creative and letting your imagination flow is highly recommended!
Paletas Morelia currently has South Florida locations in Coral Gables, Wynwood, Surfside, Hollywood, Aventura Commons, South Beach, Coconut Grove, Doral, Boca Raton, Charlotte, North Carolina and its newest location in Sugar Land, TX. The ice cream shop is well on its way to achieving its goal of bringing the best ice cream experience to the world.
Remember those weekend mornings gathered in the kitchen, whipping up a big family breakfast with sweets galore? Panda Pancakes sure does. Fluffy, spongy and highly pop-able, with a variety of sweet and savory options,  Panda Pancakes is poised to take over the North American mini-desserts market with its adorable fleet of kiosks, carts and trailers.
The best outrageous weekend breakfast, snack or dessert you can ask for — Panda Pancakes! Born with the mission of delivering a small-bite version of a beloved household dish that could be enjoyed while on the go, Panda Pancakes have a light, spongy texture that makes eating just one basically impossible. Pick from marshmallows and M&Ms, Nutella, Oreos and more: Toppings can be layered in endless combinations, making a stop at any Panda Pancakes location a fun and memorable occasion.
From Panda Pancakes drizzled in luscious dulce de leche and topped with chocolate chips to Strawberry Shortcake Panda Pancakes that strike the perfect balance of fresh and decadent, these adorably sized treats were designed to satisfy all cravings. Served up on ultra-portable Panda Pancake Plates, this addictive treat can be ordered from a pre-set menu of mouthwatering options or customized with endless toppings to satisfy any craving.
This dessert is every bit as fun, lively and playful as the shop itself, from the colors, cuteness and visible happiness, Panda Pancakes presents a unique dessert experience that allows people to sprinkle a little bit of "special" into their day.