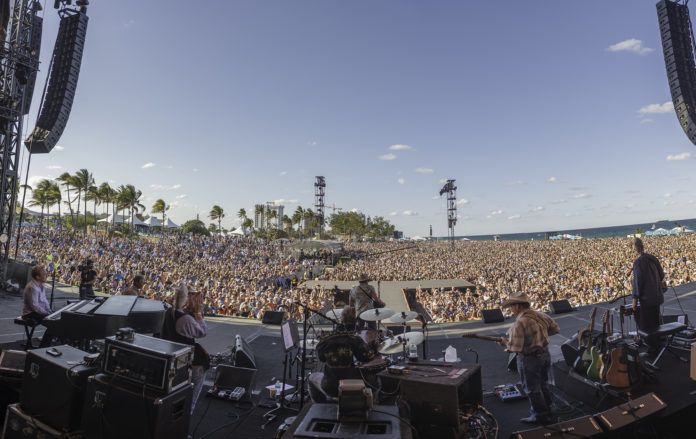 By Elyssa Goodman
Photography courtesy of Rock the Ocean
Chris Stacey was shocked when he watched "The Cove," a 2009 documentary about the brutal slaughter of ocean life. He was working as a music executive and, despite having spent much of his time on boats or in the water, he had no idea ocean life faced dangers like these from hunting expeditions. The next day, inspiration struck when he was on his way back from a free-diving trip.
"We were driving right past that beautiful section of Fort Lauderdale Beach… and I looked at my buddy and said, 'You know what, man? I'm going to put on a music festival right there that calls attention to this problem,'" Stacey says. The friends pulled their boat up to Coconuts on the Intracoastal Waterway, ordered a few drinks and, using a cocktail napkin in lieu of paper, dreamed up the Tortuga Music Festival. Since 2013, the multiday country, rock and roots music festival—which aims to raise awareness for marine conservation—has been held annually in Fort Lauderdale Beach Park.
When Stacey began organizing the festival, he was a 20-year veteran of the music industry who had worked with rock and country greats such as Bon Jovi, Pearl Jam and Taylor Swift. "I always knew how to throw a good party and I've got a decent Rolodex, so I thought, 'Let's put those two things together and maybe it'll work,'" the 47-year-old says. Over the last five years, he has proved himself right. The festival, which won the Academy of Country Music's 2017 Festival of the Year award, has quintupled the size of its audience, from drawing approximately 20,000 attendees in its first year to welcoming more than 100,000 people last year. Similar crowds are expected at this year's event, which will take place April 6-8 and will feature Florida Georgia Line, Keith Urban and Snoop Dogg.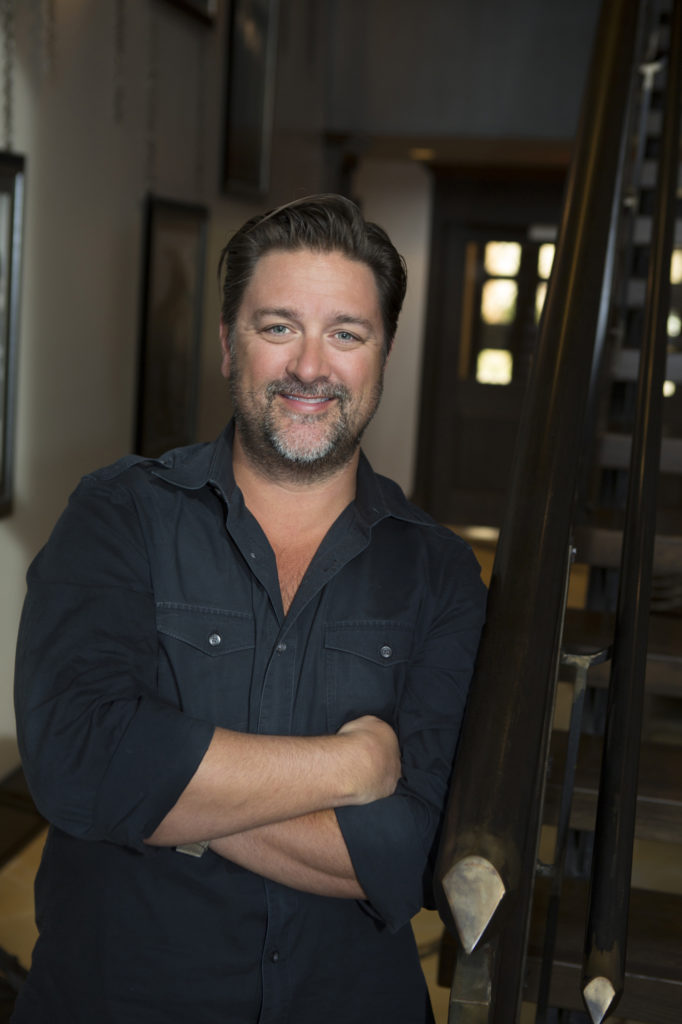 Since its start, the Tortuga Music Festival has also raised more than $1 million for ocean conservation groups in conjunction with Stacey's foundation, Rock the Ocean. The organization works with local groups such as Sea Turtle Oversight Protection and the Nova Southeastern University Guy Harvey Oceanographic Center, as well as international groups including The Nature Conservancy and Oceana. This year, in addition to raising money for conservation efforts, the festival will partner with Live Nation to raise its own bar on environmental sustainability by not offering single-serve plastic water bottles or plastic straws at the event. "I want us to become a role model for how a music festival can be produced from a sustainability standpoint," Stacey says.
The Tortuga Music Festival has come a long way since its early days, when potential visitors didn't even know where to find it. "Fort Lauderdale Beach wasn't a place that was specifically known for being a concert venue, so it's nice that after five years of doing this event, it seems to have become a well-established brand and destination," he says. "We don't have to explain anymore where exactly Tortuga is located. People just get it now."
Fort Lauderdale was the perfect location, Stacey says, given its beautiful beaches, its close proximity to airports, and what he felt was an untapped market for entertainment. "From day one, the city of Fort Lauderdale and Broward County really loved this idea, and they were amazing supporters," Stacey says. "When I came to them with a harebrained idea—'Hey, I want to throw this gigantic concert on the beach'—they never gave me a puzzled look. It was always like, 'Great, how can we help you?' Now, headed into our sixth edition, we've become an annual event that the city can be proud of."
This article originally appeared in the Spring 2018 Issue.