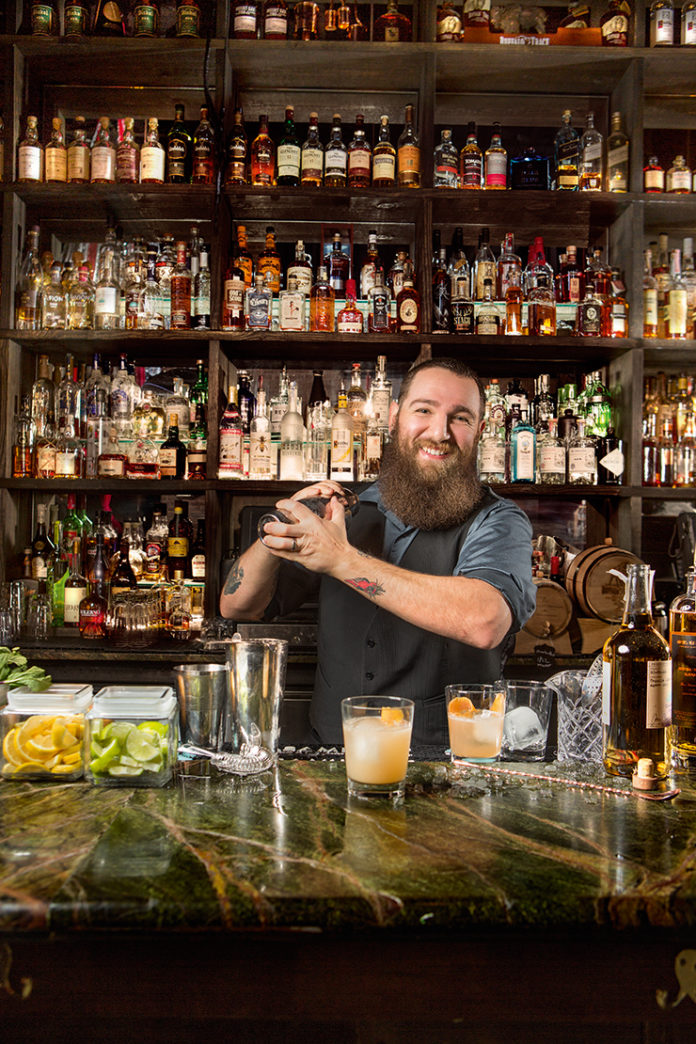 By Ana-Christine Cook
Photography By George Kamper
Spicy Head Honcho – Mike Lehman wants you to meet the head honcho, a spicy one at that. When the bartender set out to create an original drink that featured one of Stache 1920s Drinking Den's most popular liquors, he chose Casamigos Reposado Tequila. Minutes later, the Spicy Head Honcho was born. So who is the head honcho?
"Whoever can drink the most of these," Lehman says, laughing.
Stache 1920s Drinking Den, 109 SW Second Ave., Fort Lauderdale
Ingredients:
1 ½ oz Casamigos Reposado Tequila
¾ oz St. George Spiced Pear Liqueur
¾ oz fresh lemon juice
½ oz agave syrup
3 "bangs" Bittermens Hellfire Habanero Shrub
Grapefruit peel
Originally appeared in the Spring 2015 issue.