By Alyssa Morlacci
There are two types of travelers who go to Mexico. There are those stay at the all-inclusive resorts lining the coast of Cabo San Lucas or Riviera Maya, where they spend their days soaking in infinity pools and sipping mezcal margaritas under the sun. Then there are those who are more interested in how the mezcal in their margaritas is made, seeking to immerse themselves in the local food, culture and history. Neither is right or wrong, but the latter go to Oaxaca (wah-hah-kah).
As the southern Mexican state appears through the plane window during my descent, I see the Sierra Madre mountains cradling more than 10,000 villages below that are home to more than four million people—many of whom are direct descendants from 16 different indigenous groups, including the Zapotec.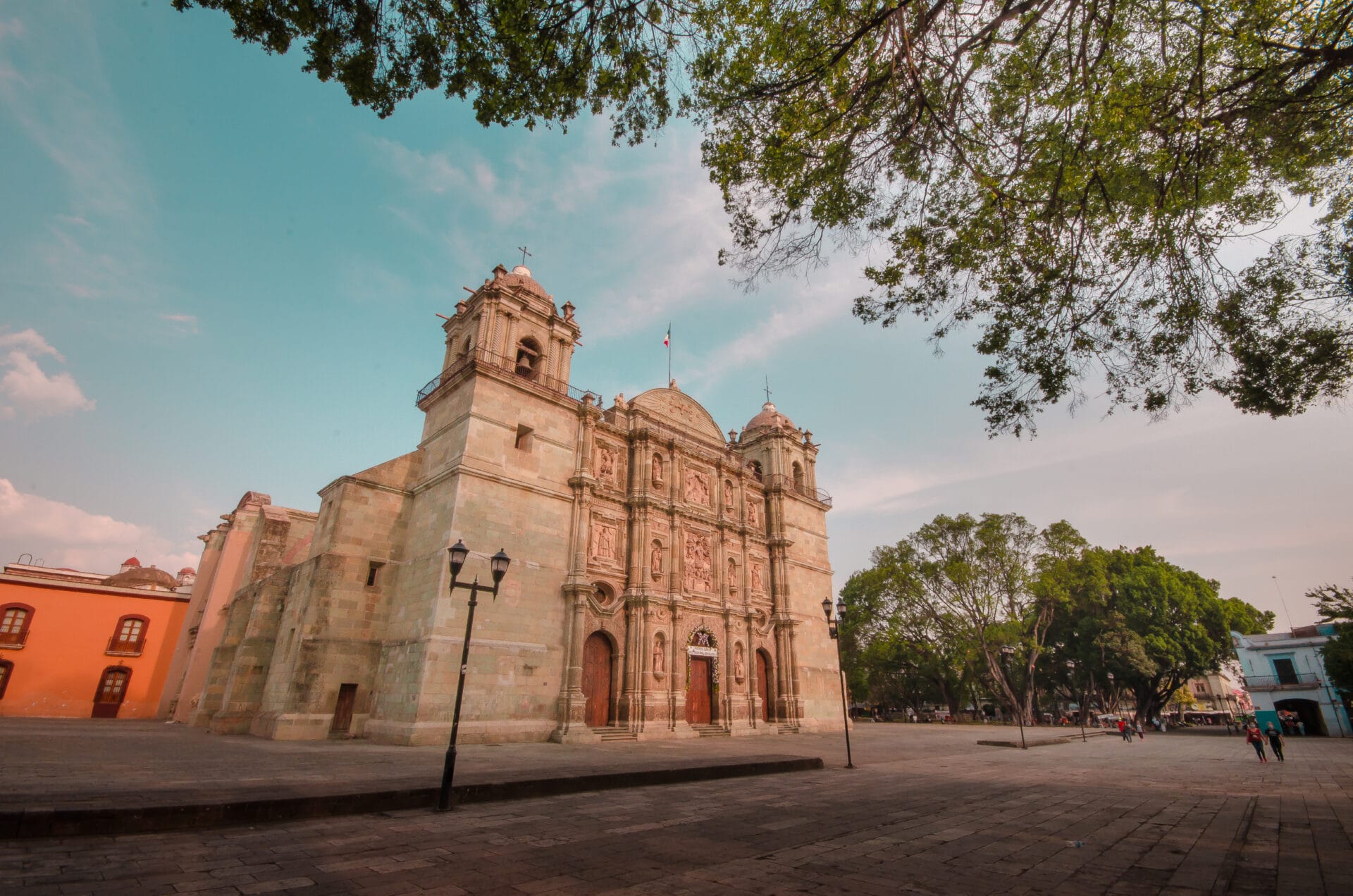 Once a lake, Oaxaca City today is built in a valley that supports some of the world's most sought-after produce, thanks to its fertile land. Chefs visit from around the world to learn about the cacao, corn, coffee, chilies and pineapples that are grown here and to absorb centuries-old cooking methodologies.
"We are a state with diversity, where you can find ingredients from eight different regions, and that makes our gastronomy number one in Mexico—and not just in Mexico, but in the world," says chef Olga Cabrera at the restaurant Tierra del Sol as she teaches me how to make chocolate.
We heat the cacao beans on a stove top, constantly stirring until the shells are easy to crack. Removing each casing by hand, we place the smooth beans into a separate bowl before putting them into a machine that grinds the cacao into a rich, dark liquid that is used to make candy bars, hot chocolate and even molé, Mexico's national dish. The sauce comes in various shades of green, red, black and yellow, and can taste sweet, bitter or spicy, depending on recipes that have been passed down through generations.
Since Oaxaca is home to 25 varieties of agave—the plants used to make mezcal—I continue to quench my thirst for authenticity with a visit to the Don Agave distillery, one of the more well-known mezcal producers in the world, where our guide, Ricardo Alvino, demonstrates the ritualistic way to taste the clear, potent spirit. Hovering his nose over a glass filled a third of the way with mezcal, he breathes in the floral, smoky notes with parted lips, allowing him to both smell and taste the aromas. He then tips the glass back, waiting for the tingling sensation that follows, swishing the liquid thrice between his cheeks and letting it travel down his throat. When it reaches his stomach, he opens his mouth and exhales forcefully.
Where to stay
The Grand Fiesta Americana Oaxaca
 The Grand Fiesta Americana Oaxaca hotel is centrally located, and boasts modern amenities like WiFi, a state-of-the-art gym, an al fresco restaurant serving a daily authentic Mexican breakfast and a spa to retreat to after a tiring day of work or play. It is also steps away from El Llano Park, where local couples cozy up together on metal benches after dark.
There are no neon signs, restaurant chains or billboards in Oaxaca. Venturing out into the city, I only see colorful colonial buildings connected by cobblestone streets. The tallest building in Oaxaca is the Church of Santo Domingo de Guzmán, a baroque structure near the Zócalo, which is the main square. If you squint hard enough, you might be able to spot it from Monte Albán, the pre-Hispanic monument atop a hill just 20 minutes from Oaxaca City, where ruins from temples and tombs give a glimpse into what life was like when the Zapotec used the plateau as their city capital around 500 B.C. While Monte Albán is the most visited archeological site in Oaxaca, Mitla is a close second. Located nearly 25 miles southeast of Oaxaca City, Mitla was used as a burial site, and the name, derived from the Nahuatl word Mictlán, aptly translates to "place of the dead." It sounds ominous, but tour guide assures us that the Zapotec people believed that "life is just a dream—it begins after death."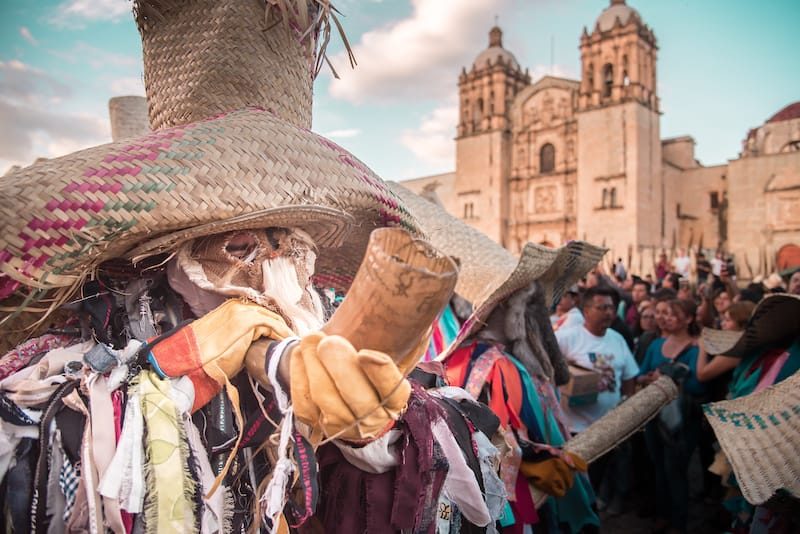 During the 16th century, Spanish conquistadors obliterated the structures in Mitla and built the Temple of San Pablo Apóstol, but they left behind plenty of hints of what it looked like prior to their arrival. Outside the temple locals set up tents for selling handwoven textiles and colorfully painted alebrijes (animal figurines). Not surprisingly, as I make my way through the marketplace, I notice a large amount of young, professional expats. Oaxaca is on the brink of mainstream discovery—prior to the pandemic, tourism was increasing annually and hit more than 5.5 million visitors in 2019, but Oaxaca still feels like a secret, as its charm and tradition remain somewhat undiscovered by casual tourists. While the locals are quick to welcome visitors, they also strive to preserve their ancient culture and rich history.
After a full day of sightseeing, I retreat to my hotel through an indoor-outdoor lobby, zigzagging between a peppering of agave plants representing the varieties that grow locally, and up to the hotel's rooftop mezcal bar, where I promptly practice my new mezcal-tasting skills.