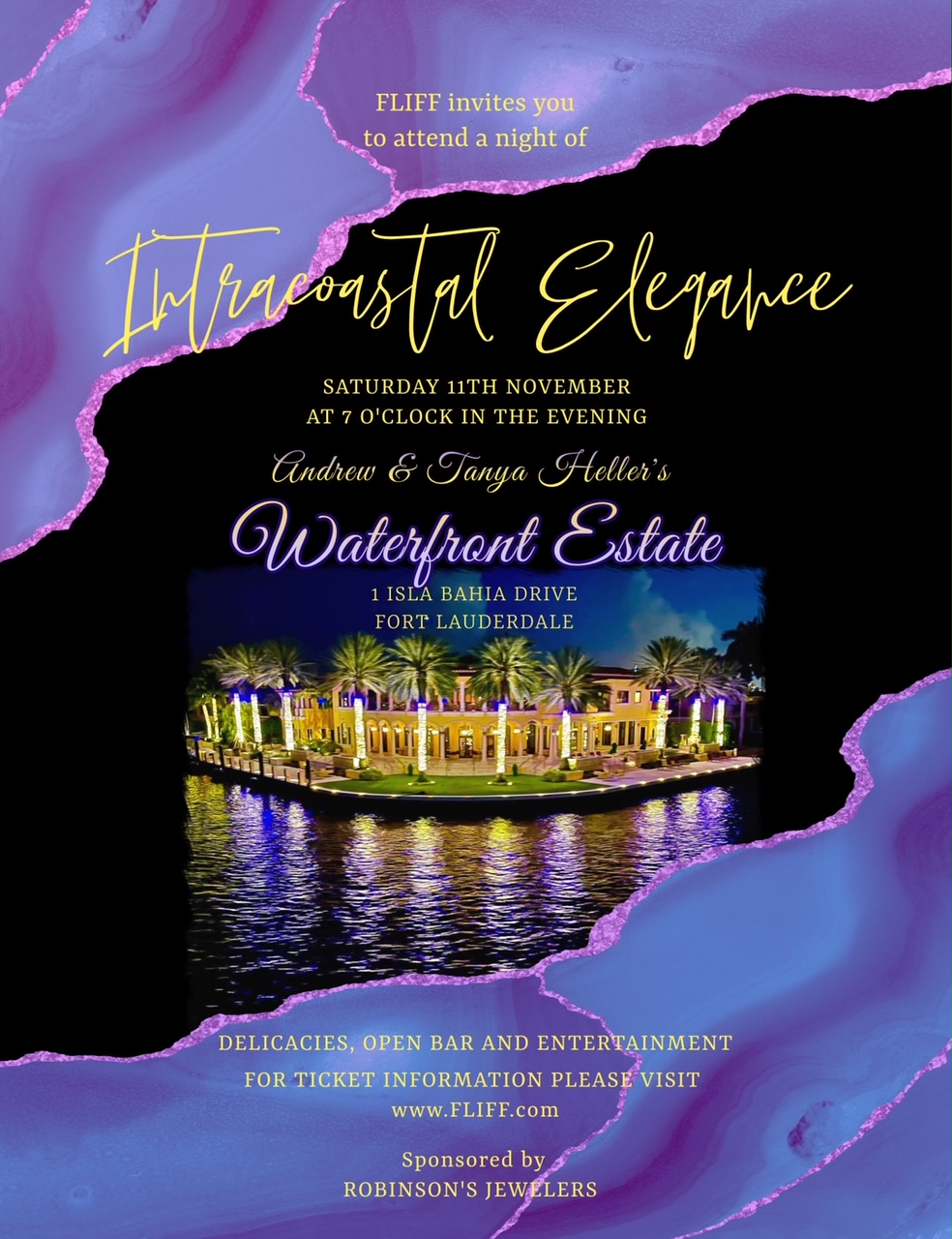 A spectacular evening at the waterfront estate of Andrew & Tanya Heller. Enjoy great food, open bar, live music, at one of Fort Lauderdale's premiere residences.
Now in its 38th year, the Fort Lauderdale International Film Festival (FLIFF), November 3 through November 16, will showcase nearly 200 films from 40 countries, featuring seven world premieres and six U.S. premieres. The festival includes features, documentaries and short film programs, along with Filmed in Broward, a showcase of 21 films by South Florida filmmakers, all filmed in Broward County.
In addition to the impressive lineup of films, directors, producers, actors and special guests will walk the red carpet, conduct Q&A discussions and mingle with attendees. An exciting lineup of parties and special events take place throughout the festival. Some of the most popular events of the week are the Opening Night Film, Red Carpet & Party on Friday, November 3, Centerpiece Film & Party on November 9, the Gatsby Party at the luxurious Villa de Palma on November 4, and Intracoastal Elegance, a memorable evening under the stars at a private estate on November 11.