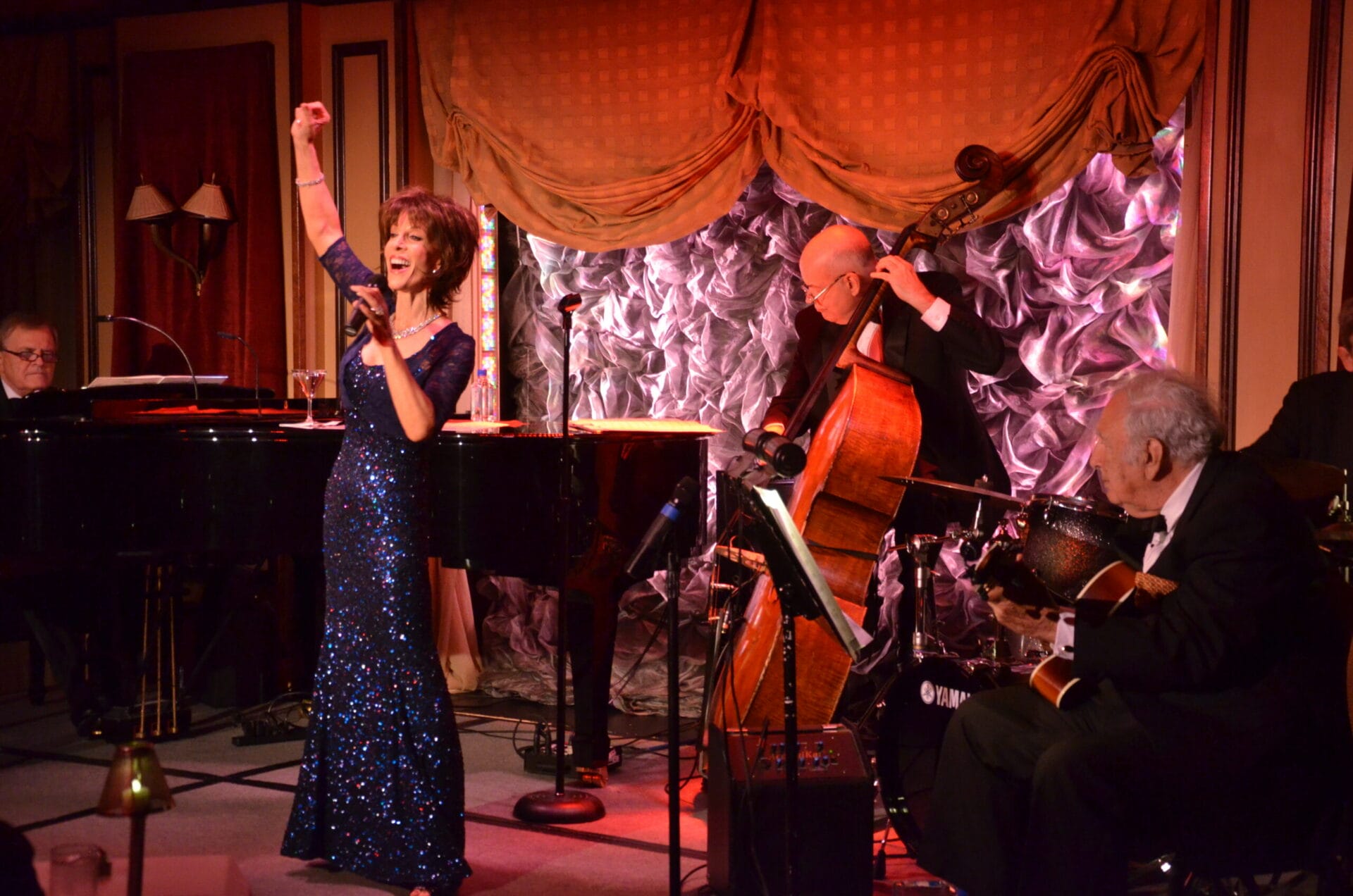 JW Marriott Miami Turnberry Resort & Spa welcomes acclaimed singer and actress Deana Martin, song stylist and daughter of the legendary Dean Martin, for a one of a kind evening of entertainment on Saturday, April 30 2022 at 9 PM. The evening will be hosted by the talented performer Michael Martocci, who recently took the stage at JW Turnberry for a sold out performance of his iconic Frank Sinatra tribute; Come Fly With Me. The event takes place in the resort's Kings Ballroom.
Deana's act pays tribute to her legendary father, and honors other musical legends including her honorary "Rat Pack" uncles, Frank Sinatra and Sammy Davis, Jr.; as well as Judy Garland and others. "New Jersey's Bad Boy" and comedian Mike Marino will open the show. One of the most beloved comedians of our time, he has performed in every major comedy club, theatre, casino and event center garnering millions of fans.
The multimedia event will feature a series of photos and never before seen videos from Deana's private collection. The evening is open to the public; and members of Turnberry Isle Country Club will receive a 35 percent discount with a special code. Tickets are priced at $125 per person for the VIP Package which includes one complimentary drink per person; and General Reserved at $100. Valet is discounted at $15. Cash bar will be open at the event.
Tickets are available for purchase at https://turnberryislecountryclub.com/deanamartin or https://www.tix.com/ticket-sales/tix/6467/event/1266721