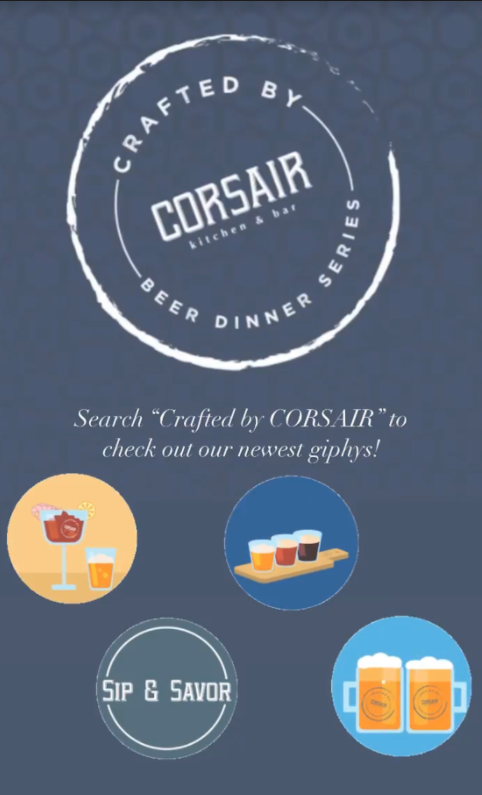 Celebrate Cinco de Mayo this year with Mexican-inspired cuisine and a four-course beer dinner at Crafted by Corsair at Corsair Kitchen & Bar on Thursday, May 5, 2022. This festive evening, part of JW Marriott Miami Turnberry Resort & Spa's monthly beer dinner series will feature brews from J.Wakefield Brewing.
The celebration begins with a Stush Berliner Weiss welcome cocktail followed by a four-course meal meticulously crafted by Executive Chef Gordon Maybury and Chef de Cuisine Derrick Connor. Each course is perfectly paired with signature brews from the Wynwood based brewery, renowned for its graffiti-covered walls and carefully-crafted creative beers that owner John Wakefield declares are "beyond the norm."
For the first course, guests can enjoy Florida Ceviche, a local Florida catch with lime, orange, pickled red onion, jalapeno, cilantro and yucca chips paired with Slammin Bones, a New England Style IPA. The feast continues with Street Tacos, which features Wagyu beef, charred onion and avocado, served with chipotle crema, mango pepper salsa and queso fresco on a white corn tortilla paired with Socarrot, a Japanese Rice Lager. The third course continues with Chicken Roulade, with coconut curry, saffron rice, tricolor cauliflower and kale chips paired with El Jefe, a traditional German Hefeweizen. Dinner ends on a sweet note with a Napoleon, crispy pastry with vanilla ricotta cream, berry compote, chocolate sauce and raspberry coulis paired with That's No Moon, an Imperial stout.
The next scheduled dinner in the series will be on Thursday, June 2, 2022. Crafted by Corsair is held the first Thursday of each month; information for July and beyond to follow. Updated information can be found at www.jwturnberry.com.
Crafted by Corsair dinners begin at 7:30PM and are priced at $65 per person, excluding tax and gratuity. Seating is limited; reservations are required and can be made by calling (786) 279-6800. CORSAIR Kitchen + Bar is located in the JW Marriott Miami Turnberry Resort & Spa at 19999 W Country Club Drive in Aventura.