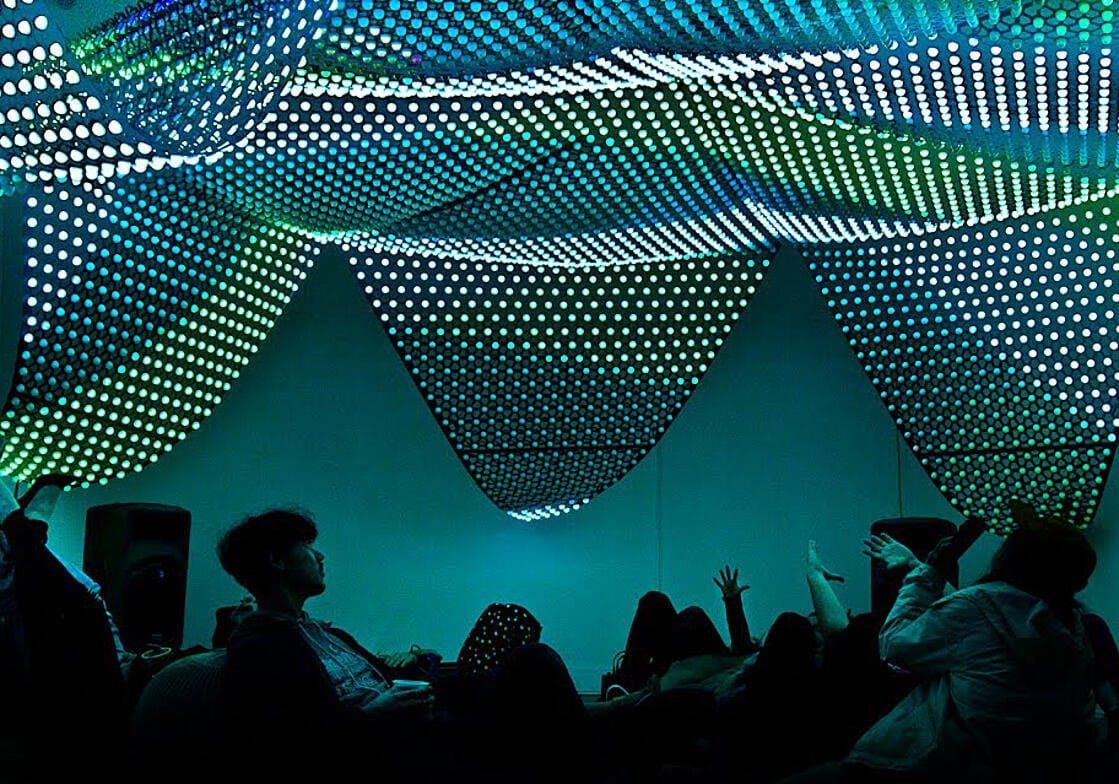 Witness how experiential art will transform the world. Special one-day tickets for Friday, April 8, are available for $125.
Globally-renowned creatives will mesmerize with their Creative Presentations featuring knowledge of augmented reality, video projections, digital mapping, data visualization, and sound.
Friday tickets include lunch and a tour of Superblue, the famous adventure wowing visitors and redefining art itself.
Discover how immersive, mind-bending, creations will bring investments, attract tourists, and open new dimensions. Such a great way to spend the day!
Register for Friday, April 8th
Photo credit: Constellation, by Building 180
*Please note: this is an in-person event and will not be streamed virtually or recorded