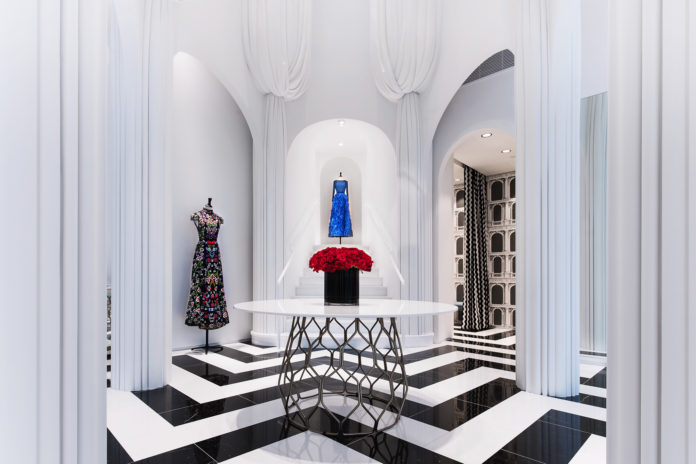 By Nila Do Simon
Photography by Dylan Rives
Sumptuous and sensational are just two words to describe the new two-story Alice + Olivia by Stacey Bendet boutique in the Miami Design District. Inspired by famed Parisian designer and decorator Jean-Michel Frank's 1930s portfolio, which included white-on-white abodes for Guerlain and the Rockefeller family that were filled with luxurious fabrics and furnishings, the 2,900-square-foot boutique is the brand's first two-level store. Bendet, the CEO and creative director, collaborated with renowned interior designer Robert Couturier to harness the energy and style of the South Florida woman in the boutique's design, which showcases the brand's signature flirty yet sophisticated style. "We wanted the space to be theatrical, unique and fun, and to be the perfect backdrop for Stacey's unique sense of aesthetic," Couturier says.
This article originally appeared in our Spring 2018 Issue.