By Ryan Pfeffer
Portraits by Eduardo Schneider
There wasn't a lot to do in Olympia, Washington. Chris Stegner was about 12 years old and had just moved there from Lynnwood, Washington, where there was apparently even less to do. His family's house, he recalls, was "in the sticks." Stegner was bored.
"All of a sudden, this book shows up in the mail about a week after I moved in the neighborhood with nothing to do all summer," Stegner says. "The book was about how to make webpages."
The previous tenants must have ordered it, but they left no forwarding address. This wouldn't exactly have helped to solve the whole boredom problem for most preteens, but Stegner had already developed an interest in computers—specifically 3D graphics. What follows is an almost-too-perfect origin story for the CEO of a tech company.
Stegner proceeded to make a website called 3D Studio Max World Wide, where, he says, "people like me who don't have a college education in this stuff can actually learn how to do it." The site was part forum, part tutorial. These were the early days of the internet, and the site quickly became a go-to hub for all things 3D graphics. Stegner was soon interviewing notable leaders in the field for the site, dropping his voice down a couple of octaves to try and hide the fact that he was a kid. Eventually, the operation started making money. At one point, fresh out of middle school, Stegner converted his room into a makeshift office. Fast forward a little, and Stegner's site was acquired by another 3D website, which was then acquired by an even bigger website. He prefers not to say exactly how much money he made from it all, but he will say that he "was making more than a lot of my friends' parents."
One would think that, from there, Stegner's path to tech dominance would be a straight line. But that wasn't the case. The internet bubble burst. Bad. Stegner decided to branch out. There was a short stint selling used cars. There were some aimless tech jobs, including a government gig where his only responsibility was to just sit in a chair all day and exist.
"I got to the point where I told my girlfriend at the time that my favorite time of the day is sleeping," he remembers. "And there's something seriously wrong with that."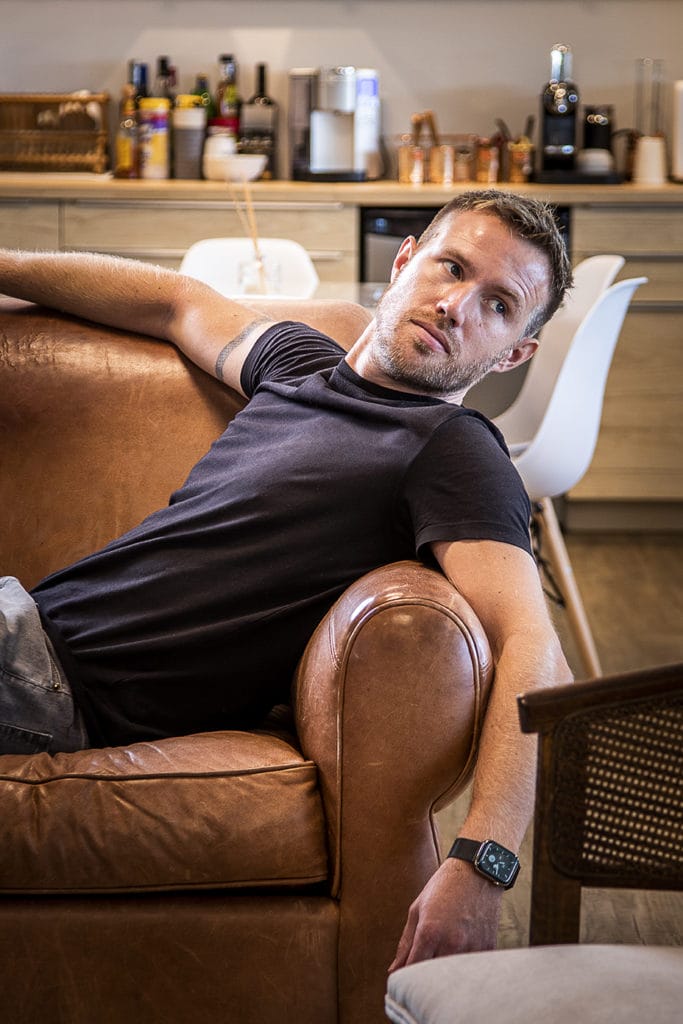 Craving something new, Stegner moved to South Florida about 15 years ago because he realized he was most happy on sunny days. He made it his goal to return to tech and find a job doing something he loved. Today, the 38-year-old sits in the Fort Lauderdale office of his most ambitious venture to date, a startup called Very Big Things. The digital products agency is just over two years old but already has more than 60 employees and offices in Croatia and Ukraine. In 2019, Very Big Things won first-place honors at the Davey Awards, and in 2020, the company took home an accolade from The Webby Awards.
Very Big Things is in the business of ideas. Clients come to the company with an idea—generally a tech-based one—and it's up to Stegner and his team to make it a reality. But it's also more complicated than that. "Very rarely do we end up building what we initially thought we'd end up building—and that's a good thing," he says.
Take, for example, the project Very Big Things took on for the Dan Marino Foundation. The foundation had an idea for a mock interview system to help train people with developmental disabilities to nail a job interview. "In the initial meeting, they wheeled in this massive gaming PC," Stegner says. But the demo was laggy, inefficient and too expensive to replicate. The goal was to run the program on any computer or tablet from a web browser. Very Big Things had some serious work to do.
"We are extremely good at figuring out what makes a successful product," Stegner says. "And that entails technology, innovation, the experience people have using it, how it looks, the branding of it—all these different things."
The end result, a web-based platform that requires no special hardware or software to run, won Product of the Year in the globally contested UX Design Awards. The client was happy. Stegner was happy. His favorite part of the day is, thankfully, no longer when he's asleep. The CEO sees a bright future for his company and the city it calls home.
"South Florida is the last place in the world people think to look for the top digital products agency," he says. "In the last two years, I think we've proven that we can be a home for this stuff." 
This article originally appeared in the Fall 2020 Issue.