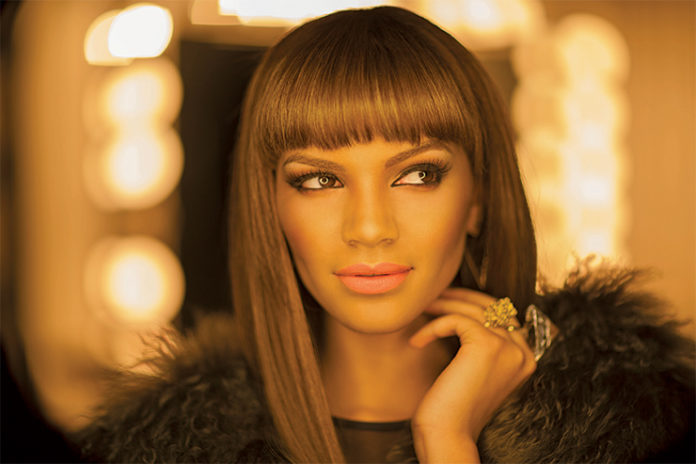 By Connor Hansen
Photography By Caesar Lima
On a gray Fort Lauderdale day, Leslie Grace Martínez, 19, sips a hot chocolate and ruminates on the artistry of her exciting life, which has been on the rise since her high school days. A Dominican pop star with a No. 1 song on two Billboard charts, Grace's career took off in 2012 when she was signed to Top Stop Music record label. The high school senior would attend class and study during the day, then hop a plane to Los Angeles for an awards ceremony that night, only to be back in class the next day, still sporting a runway hairstyle.
A resident of Davie for the past nine years, Gra­ce spent the first half of her life in a Latin household in Bronx, N.Y., where music always danced in the air. After moving to Florida, she landed in trouble when her Western High School teacher caught her writing lyrics instead of listening. She was sent to the principal's office, where he made her sing her song, "Blue Sky," over the intercom.
"I just wanted so badly to get that energy out there," Grace says, laughing. "Writing my own music is so important to me. I want what I sing to come from me, from a place inside. I want to breathe life into my experiences by singing them."
At 14, her parents helped her produce a Christian album called Pasión, which snared the attention of her current label. Since then, she has produced a self-titled album that hit two Billboard charts, been nominated for multiple music awards, toured all over the country, and played at El Estadio Nacional in Chile and Staples Center in Los Angeles.
Grace is also one of the only females conquering a new genre of music, a fusion of Latin and American music, R&B, hip-hop, pop and—unique to her roots—bachata from the Dominican Republic. She emphasizes the future of music is fusion with so many cultures and categories of music influencing younger generations.
"People before me have set the platform for me to step upon," she says. "Wherever there is a gap, someone needs to stand in it, and I want to be there for the little girls who want someone to look up to."
Grace hopes the next decade will find her as a thriving "crisscross" artist, successful in both Latin and mainstream markets. More than anything, she hopes her gift will allow her to influence her generation. "I want to be known for my person, for the good things I do, and let that speak for itself," Grace says.
Originally appeared in the Spring 2014 issue.