By Elyssa Goodman
"I think that buildings should have a soul and a spirit, " Rene Gonzalez says. Since opening his own firm in 1997, the South Florida-based architect has produced intelligently yet artistically designed buildings ranging from museums to boutiques to personal residences. While the structures often look toward the future in sleek, modernist silhouettes, they always adapt to their environments, to which Gonzalez's architecture is inherently tied.
"I'm interested in architecture that is tactile and experiential," Gonzalez says. "In order to heighten one's experience of a project and to create something that is impactful from an experiential point of view, I think you have to draw on something. For me, it was a natural response to draw from the context, the site, and the environmental qualities and particulars of the place where you're building."
While many of Gonzalez's structures have been built in Miami, the next environment informing his work will be here in Fort Lauderdale, where he will be designing a building of 100 luxury residences in Wilton Manors. As the area becomes more of a destination for jetsetters seeking second homes, Gonzalez says the neighborhood invites a demand for maturity and artistry in design.
This project, which has a pending completion date and name, draws inspiration from the area's original natural landscape, the hammock, a vertically growing jungle filled with a forest of hardwood trees and a host of other flora and fauna. The building, located at NE 26th Street and NE 15th Avenue, will feature an abstract interpretation of this natural phenomenon, incorporating design elements like a lightweight, perforated concrete screen meant to mimic the hammock's juxtaposition of cypress trees with Florida pine trees and the patterns that organically become etched into coral stone.
"It was a way to again make this connection to a site that is implicit and that is hopefully felt by the future residents, allowing them to think of potentially another place and time," Gonzalez says. "Every project we work on is really tied to the specifics of the site and the context and the urban qualities of the place where it's built, and this is no exception."
Not only that, but true to Gonzalez's dedication to environment, the residences will also complement the other urban structures already close by. It will be shorter where the building meets a single-family neighborhood and taller where it abuts commercial buildings and apartments. Beyond its exterior, the building will feature a yoga room, spa, running track, lap pool, gym and rooftop recreation space with a swimming pool, cabanas and lounge-style seating. The building will also be LEED-certified, meaning it will be resource-efficient and environmentally friendly. While some local residents are concerned the building will introduce a preponderance of condominiums and increase traffic, others are excited for the possibility of new business and new design sensibility it could bring to the area.
This will be Gonzalez's first architectural foray into Broward County, which is exciting, he says, because he actually grew up in Fort Lauderdale and Pompano Beach. "Fort Lauderdale is very special in that it has some interesting spatial qualities," he says. "I think as a result of having all these canals, you see layouts and the way the gardens filter into the houses. The fact that I grew up here made it an enticing project. It's a place that I love and a place I understand very well."
Gonzalez was born in Cuba and moved to Fort Lauderdale as a young boy. He was always interested in architecture and even while a student at Northeast High School in Oakland Park fed his passion by taking drafting classes at a local vocational school. He went on to graduate from the University of Florida with a bachelor of design in architecture and from UCLA with a master's degree in architecture.
"Fort Lauderdale is very special in that it has some interesting spatial qualities. The fact that I grew up here made it an enticing project. It's a place that I love and a place I understand very well." —Rene Gonzalez
His interest in the relationships between buildings and their environments harkens back even to this time, when in his thesis he explored how an experience of architecture could be heightened by thinking about materials and the psychological effects of proportion, space and tactile qualities. His thesis advisor at UCLA was renowned architect Michael Palladino, design partner of the also-renowned Richard Meier.
This relationship led Gonzalez to a job at Meier's firm in Los Angeles, where he helped work on The Getty Museum. Inspiration was in the air with Meier, and down on Venice Beach where Frank Gehry, still unknown at the time, was building his now-regarded experimental houses. These buildings fed Gonzalez's hunger for architecture and also inspired the clean, angular construction of his work today. Gonzalez says he is also influenced by the artists James Turrell and Robert Irwin, who play with the environmental and spatial qualities of their work to refocus the eye of the viewer onto something they might otherwise miss.
In the late 1980s, Gonzalez moved back to South Florida, to Miami, and began working under modernist architect Mark Hampton, who was known for his fresh, tropical work. Gonzalez later taught architecture classes at FIU as well, eventually deciding to open up his own firm.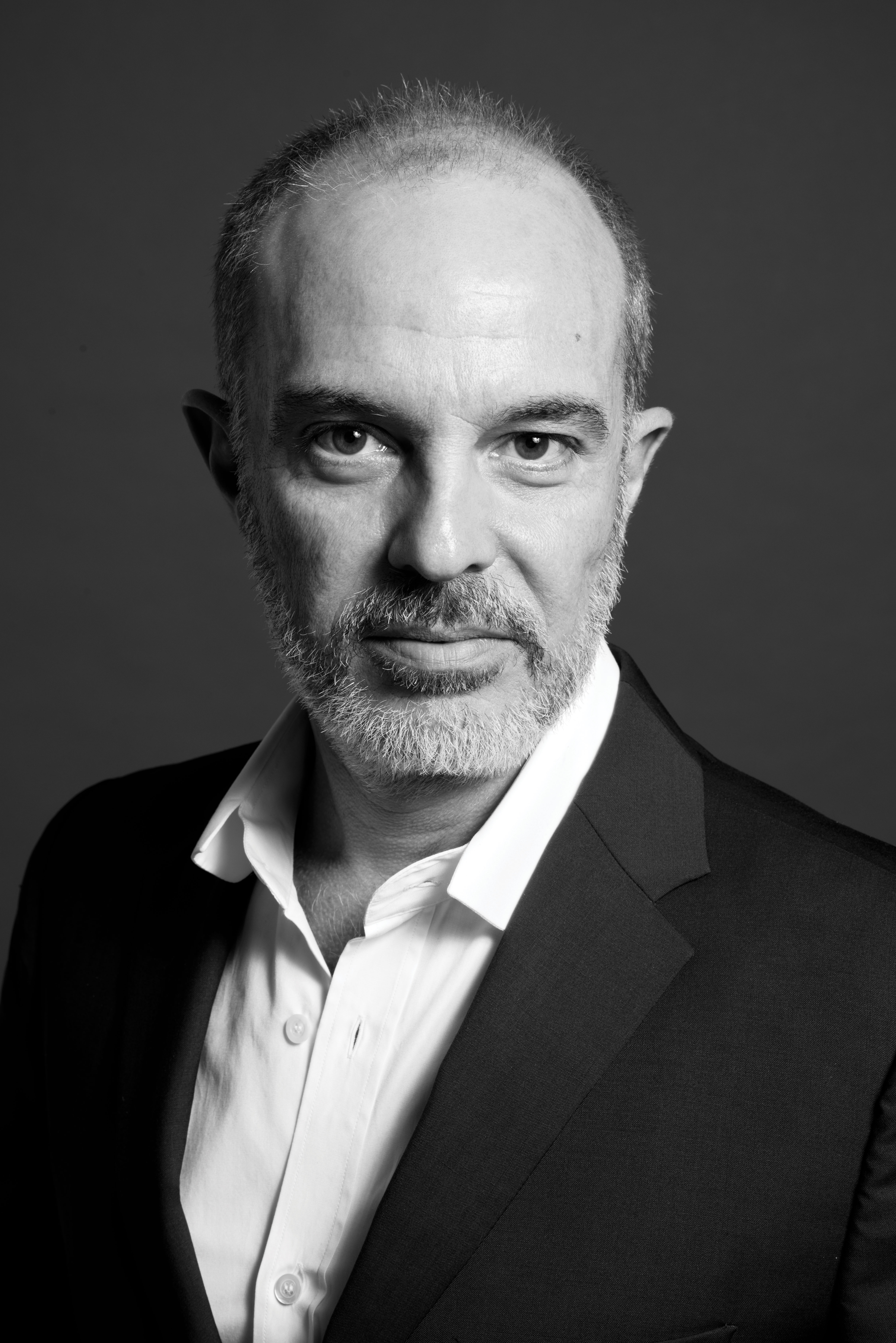 He has since been hailed as "one of Miami's most influential young architects" by The New York Times and has been featured in publications around the globe, including Architectural Digest, Elle Décor, Robb Report and The Wall Street Journal. Though the Wilton Manors project is his first structure in Broward County, he hopes it will not be the last, and would especially like to work on more projects by the water. In the meantime, though, he is working in Miami, on elevated houses that respond to the rising sea level, as well as a hotel project, a restaurant and a few boutiques.
For Gonzalez, success has always been a matter of simply looking around. "I think that if the building is successful in the way it responds to its immediate surroundings, that allows the building to really become part of the urban fabric," he says. "When a building does that then it starts to become loved by the people that live around it."
Originally appeared in the Fall 2016 Issue.